Learn how to convert a runsheet event to a site task using TrackTik Guard Tour.
Overview
Adjust to the unexpected during your mobile patrol by converting runsheet events to site tasks that your on-site team can perform.
Convert a runsheet event while on mobile patrol
On mobile patrol, if you cannot complete a job on your runsheet you can convert it to a site task.
From your active runsheet:
Choose the

job.

Choose

Convert to Site Task.





Choose an available employee from the

Available Site Guards

drop-down menu.

Fill in a

Description

and a

Reason

in the boxes.

Select Convert

.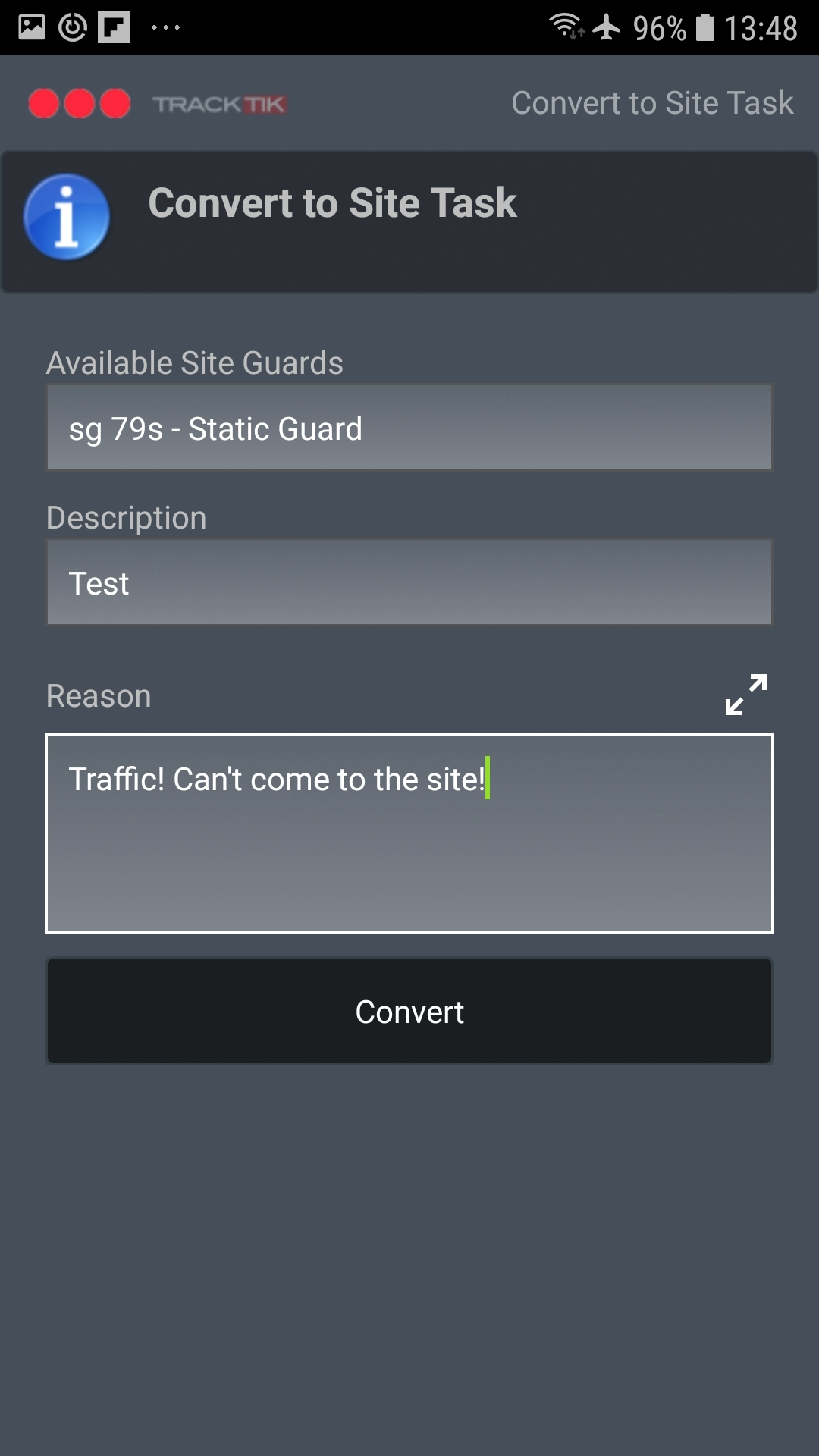 Once you have sent the request, it stays on your list as Pending Conversion until the Site Guard accepts it.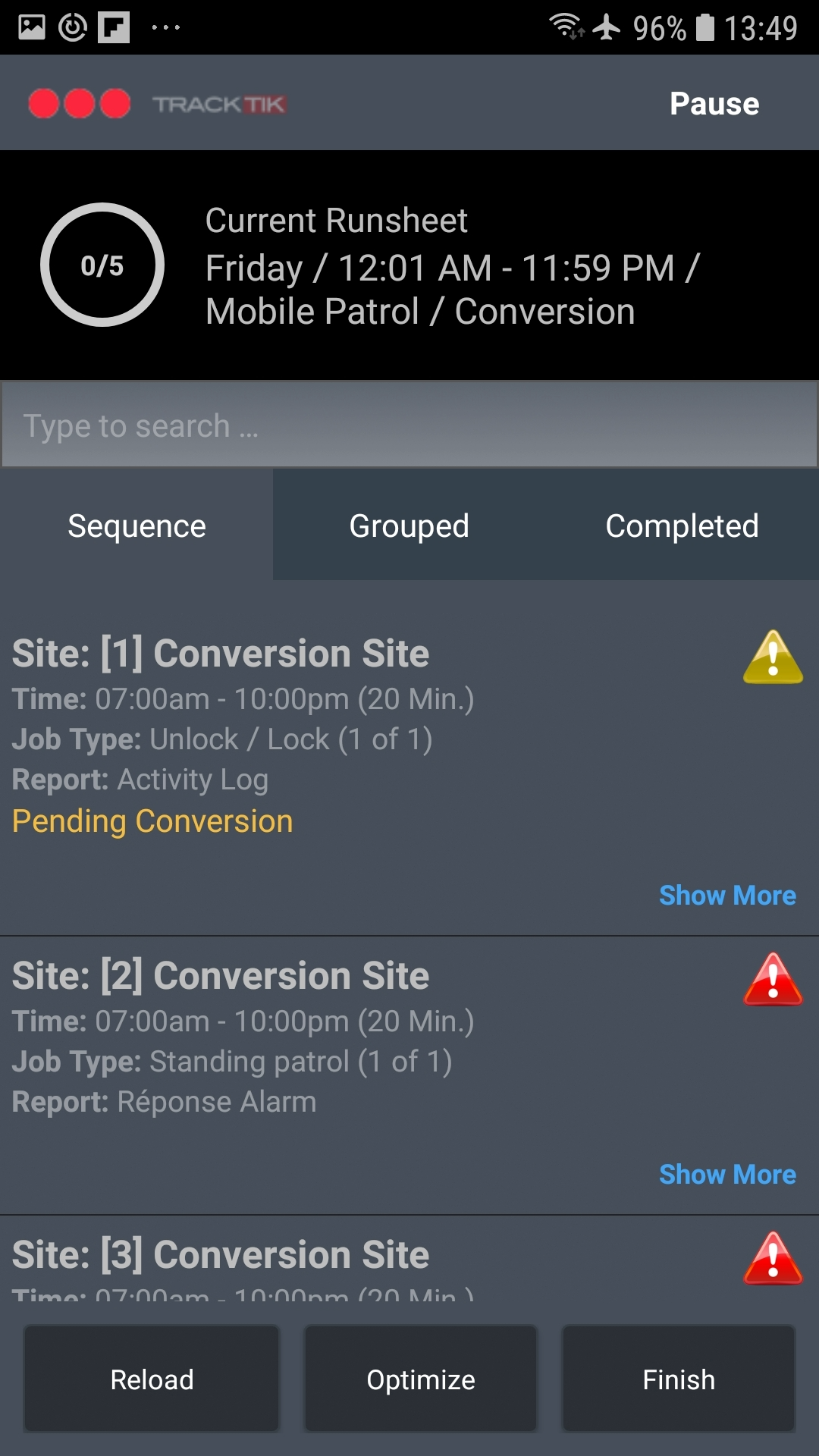 The request remains pending for 2 minutes. If you need to cancel the request before then, you can Cancel Conversion by selecting the job details.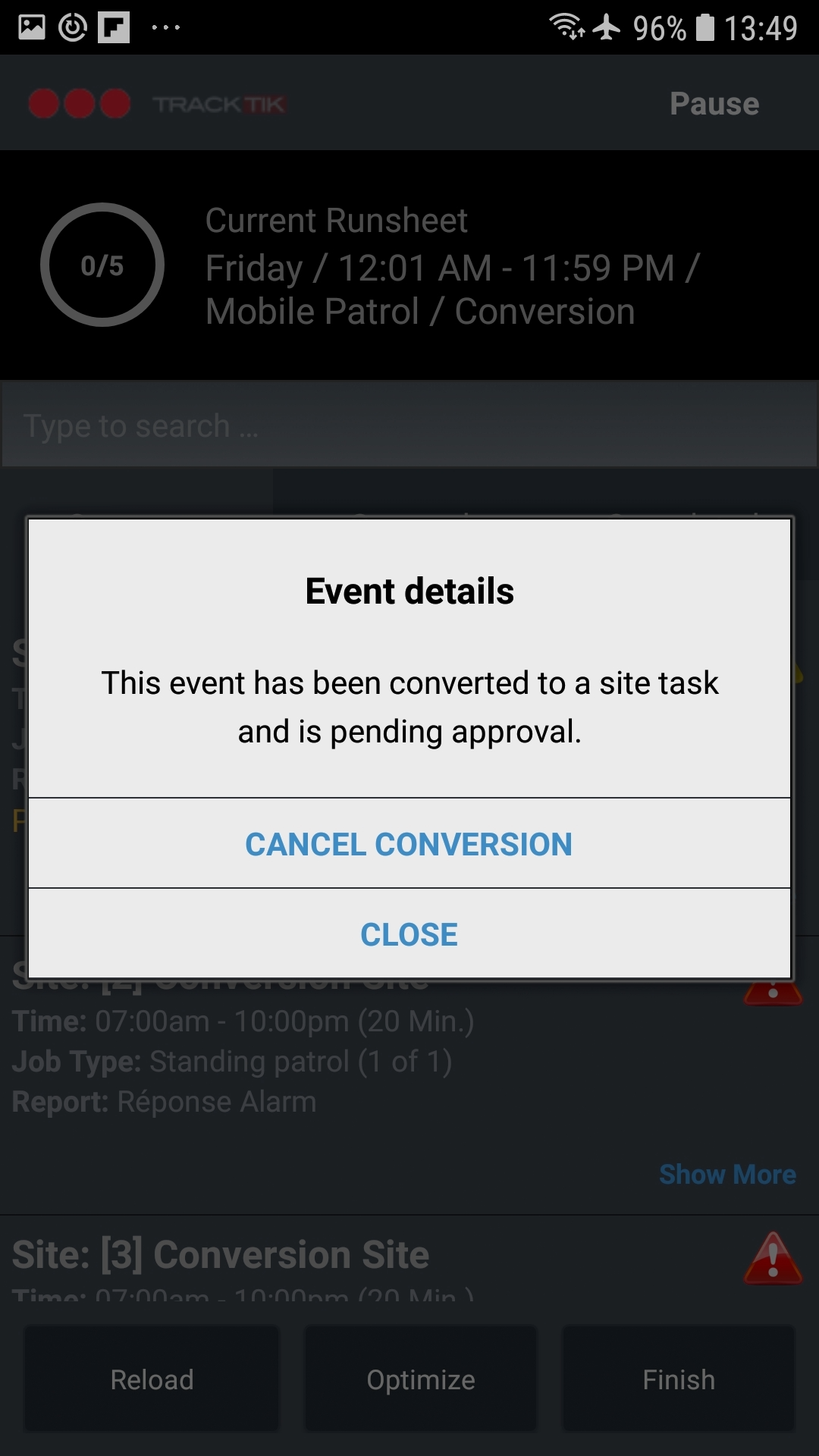 Accept or decline runsheet event conversion
If you are working on-site, you can assist your colleagues by accepting new site tasks as they are offered. When a new task is offered, it shows as a notification.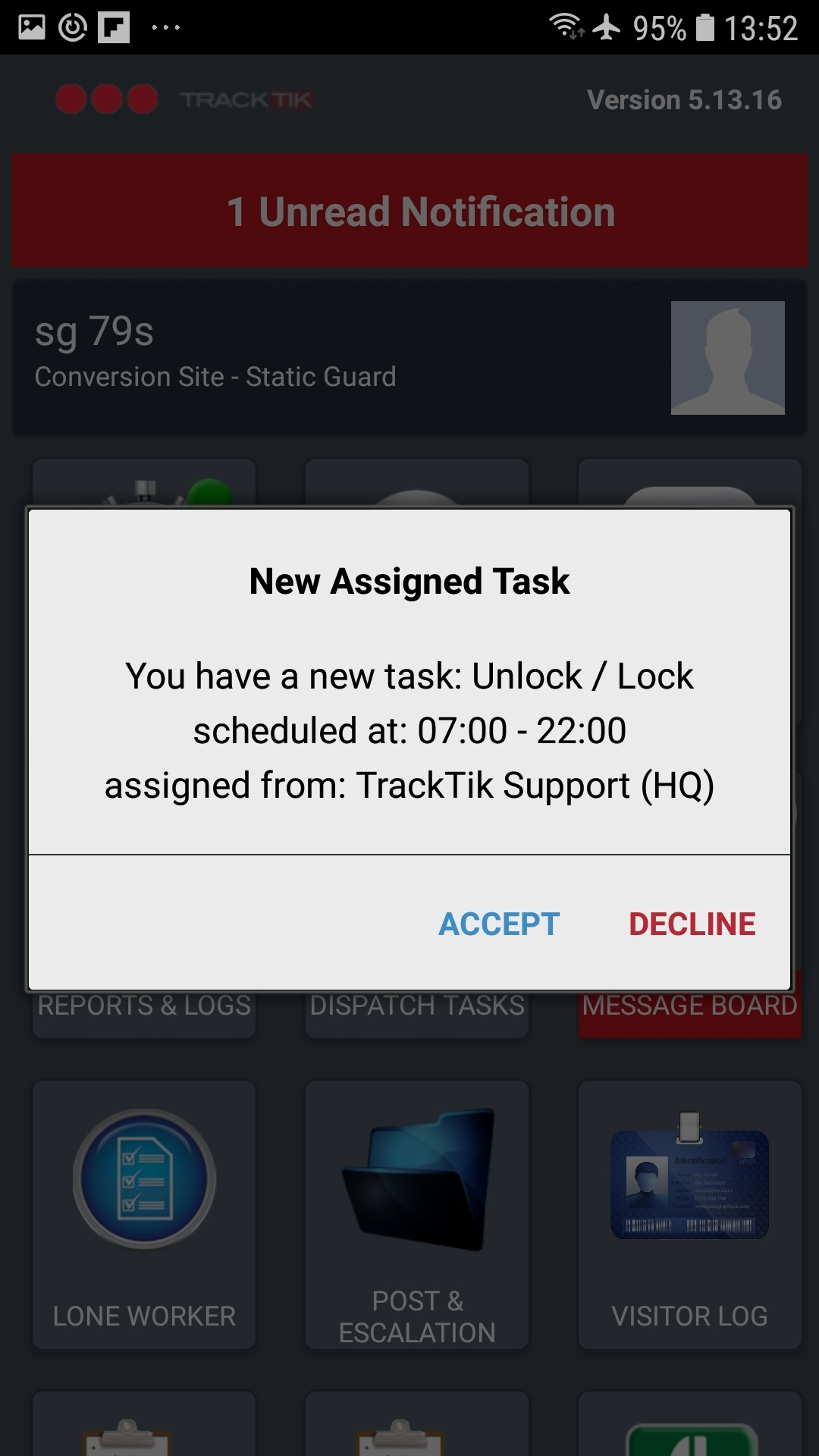 Once you accept it, TrackTik adds it to your list of Site Tasks, and you can complete it with your other tasks.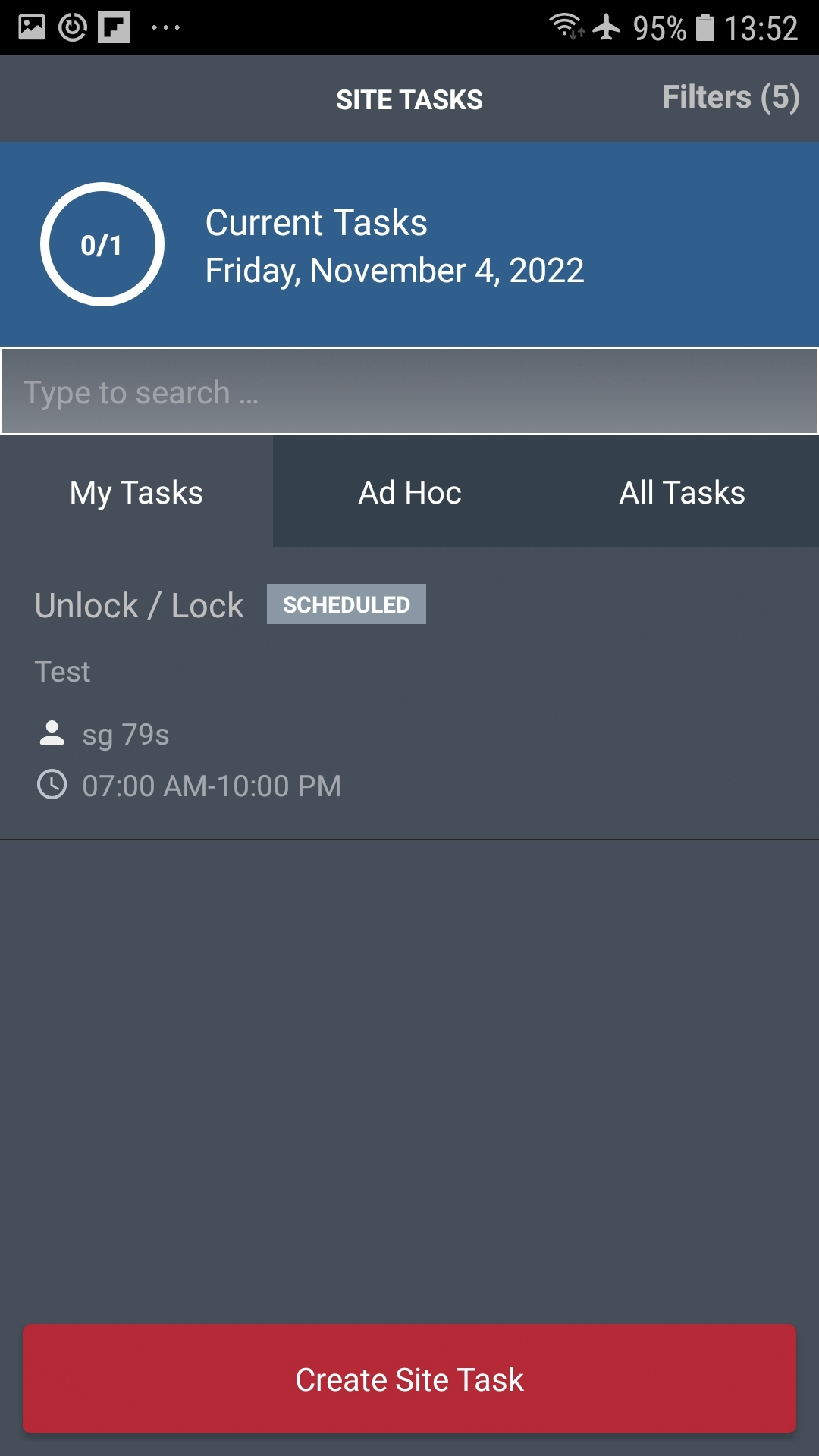 See also