Once you have created the site, you will find several options available to manage it.

Edit: Edit information such as an address, contact person, phone number, etc. You can edit the information you entered when you created the site.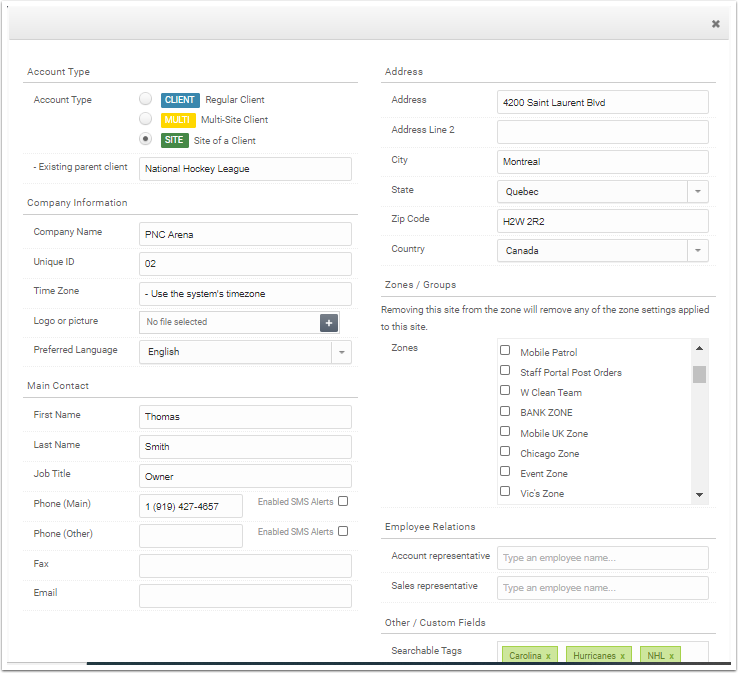 Close Account: This option allows to close a site as of a specific date, terminate a position, or terminate contracts.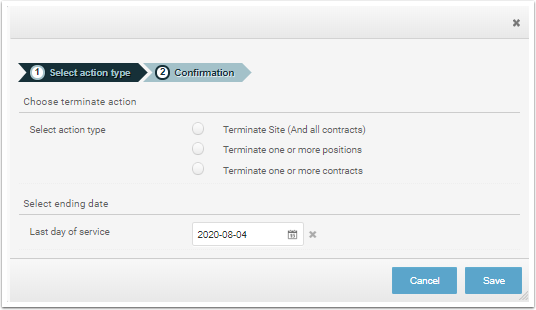 When you close an account, you have the following options:
Terminate Site (And all contracts): Use this option to close the site and end any contracts at the site.
Terminate One Or More Positions: This option allows you to end one or more than one position and keep the site option. If you select the option, you will be prompted to select the positions you wish to terminate.
Terminate One Or More Contracts: Leave the site open, and terminate one or more contracts. You will be prompted to select the contract or contracts you would like to terminate.
Last Day Of Service: Select the last day of service for the site, contracts, or positions.
Click the Save button and confirm the action.
Geocode: Geocode the site for accurate tracking of your guards. Drop the pin, or enter the longitude and latitude manually.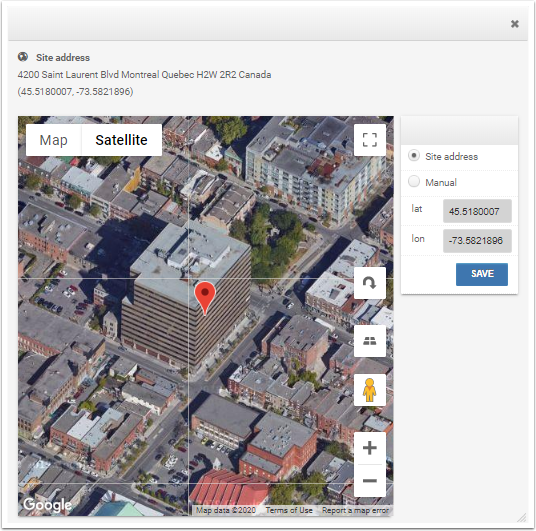 Regional Settings For Sites
You can easily move single sites to another region or move sites in bulk. Follow the steps below to do so.
Click on the Sites tile to view a list of sites.
To move a single site to a new region, click the Move button.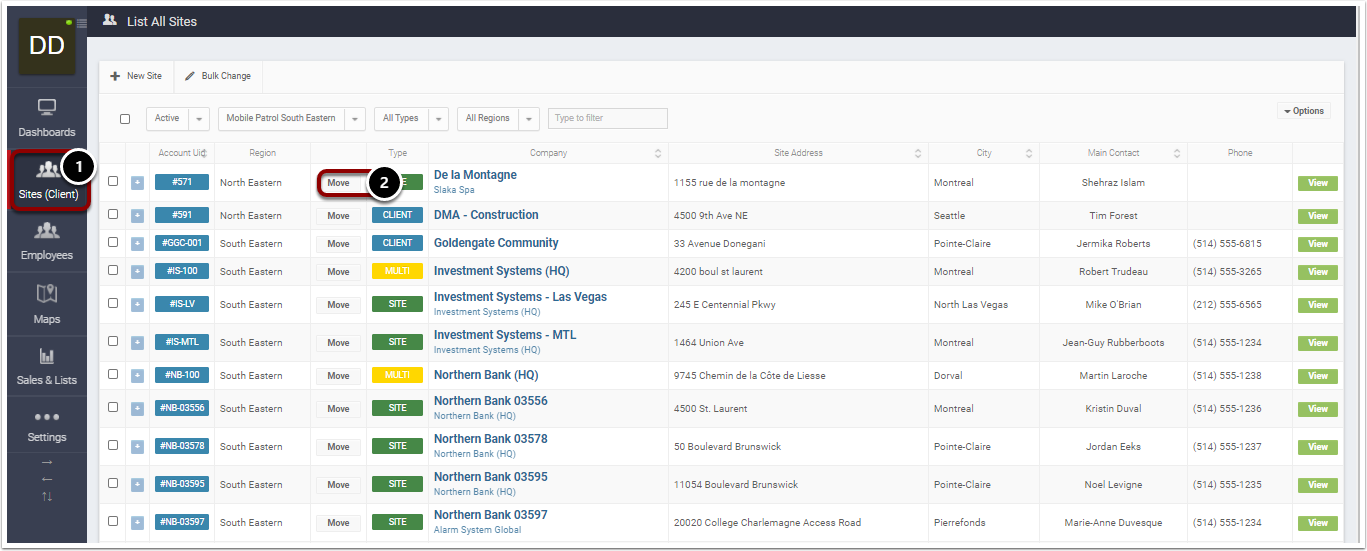 Select the region to which to move the site.
Click the Save button to confirm the move.