To create a new geo-fence:
Select the Polygon icon at the bottom of the screen.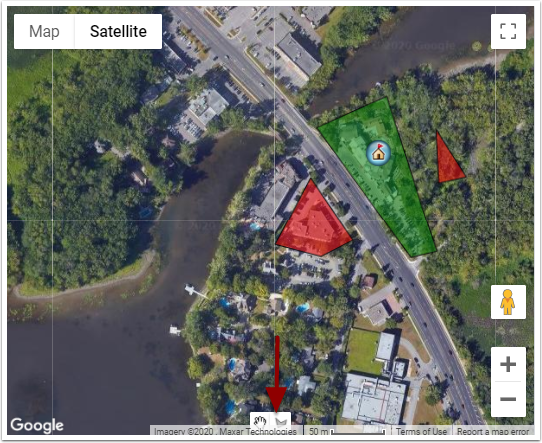 Select "Allowed" or "Restricted" below the map. By default, it is on 'Allowed'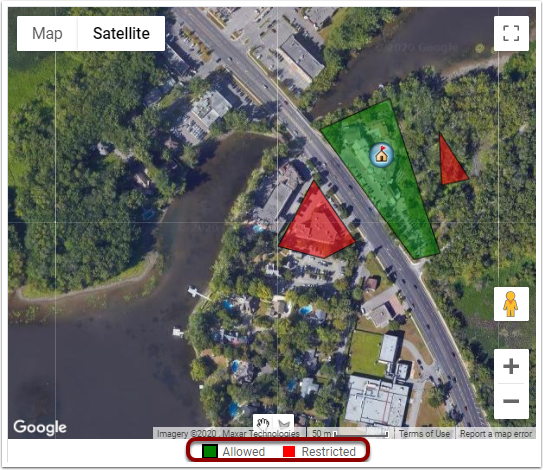 Add additional points as needed to create the desired shape for the geo-fence.
After creating the last unique point, click on the original starting point. This will close the shape and prompt the pop-up window.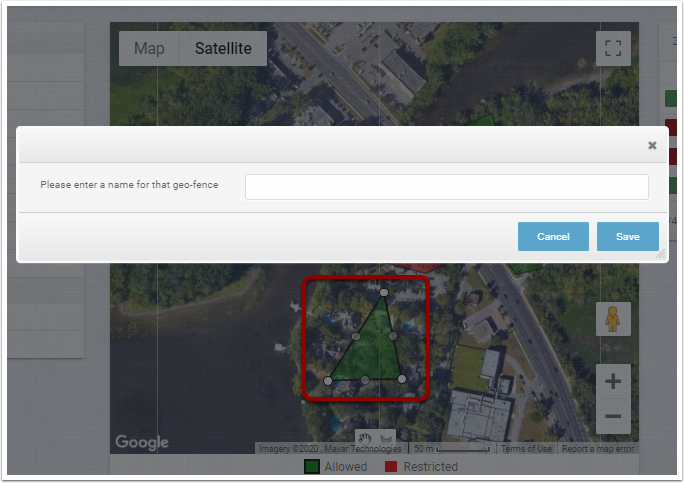 In the pop-up window, provide a name for this geo-fenced area.
Click on the Save button to create the new geo-fence.