When you select a particular employee from the employee list, the employee profile will open. By default, it will show the Overview tab containing the employee's profile picture. Above the picture, there are menu buttons that allow you to manage the profile. Please see this article on Modifying and Managing Employees.
Below the profile picture, you will find additional tabs that allow you to set and reference information pertaining to employee assignments. Please see this article on Additional Employee Information.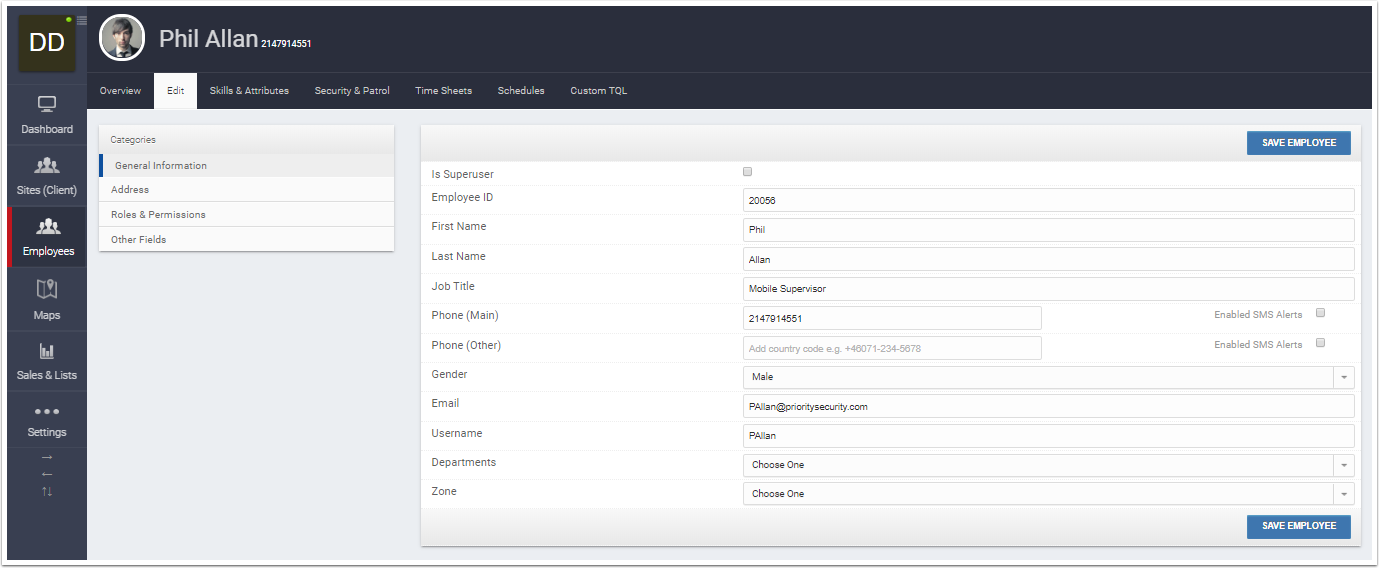 Security and Patrol: Under the Security and Patrol tab, you will find information such as: the reports filled out by the employee, instances where the employee was mentioned in reports, shift summary reports for the employee, watch mode recordings captured by the employee, and tours completed by the employee.

Please note that if you would like to modify employee ids, the following setting will need to be set to no.
Click settings.
Select general from the side menu.
Select Employee Information.
Set the option Allow TrackTik to Manage Employee IDs to no.
Click Save.