Site sections and locations are areas in a site that you can use as reference points in reports, checkpoints, and analytics. These are unique to each site and can be different rooms, floors, or other areas of interest throughout the site. You can use them with Checkpoints to denote where each checkpoint is, especially for new employees. You can also use them in Reports with the "List of Site Locations" option.
Using this option allows TrackTik to create powerful and comprehensive analytics not just per incident type/severity, but also per site location to give more detailed and specific data to our clients.
Configure Site Locations
To configure site locations:
Click the Security & Patrol tab.
In the Settings sub-tab, select Site Locations & Sections.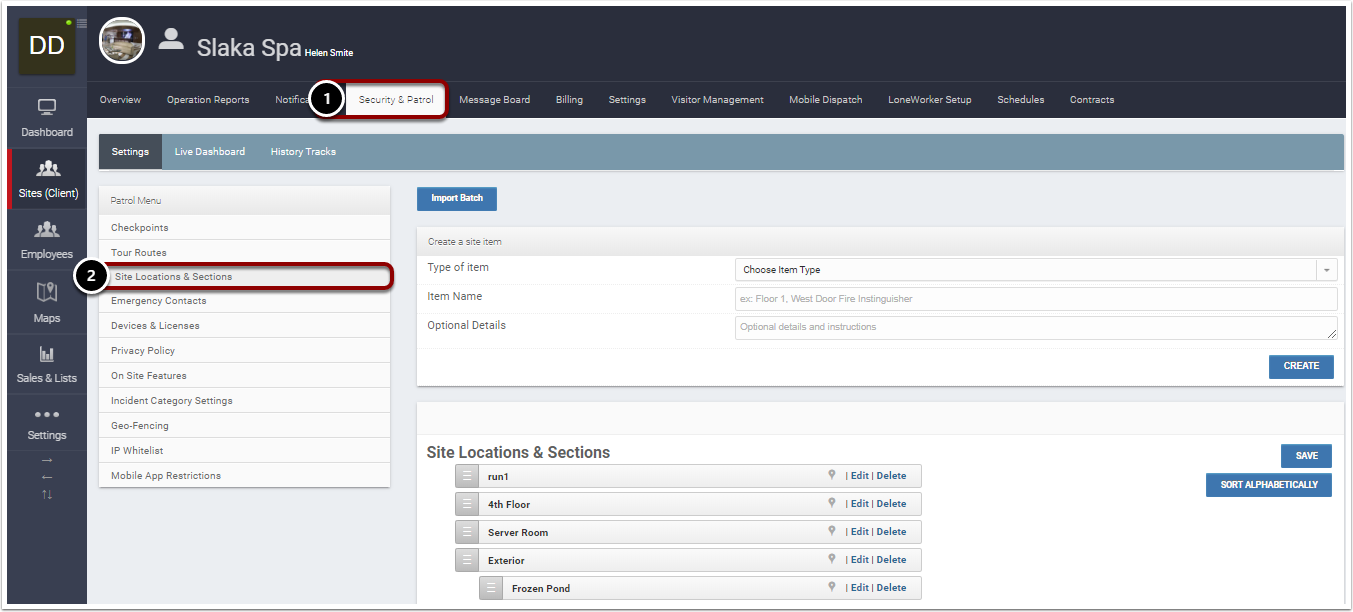 Batch Import Site Locations
Paste the list of site locations into the pop-up window
Click the Save button.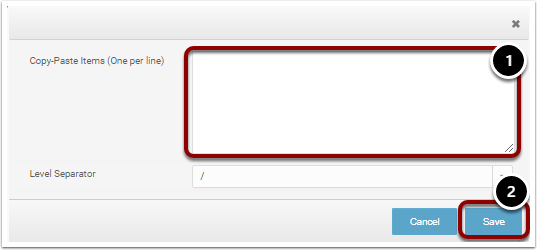 This will automatically populate the list into the Site Locations:

Add Site Locations Manually

Type of Item: This field is for reference and is optional.
Name of Item: Enter the name of the site location.
Optional Details: Enter details or additional information about the site location.
Click the "Create" button to save the location.
The Enter button on your keyboard will perform the same task as the Save button when your cursor is in the Item Name field. It will add the location to the list. Therefore, we recommend creating groups of locations at the same time.
Ignore the Type of Item field to expedite the process. You can modify it later.
Edit Site Locations
Edit an Existing Site Location by
Click the geo-location pin to enter geo-coordinates for the location.
Click the Edit button for that location.
Delete unused or irrelevant site locations by clicking on the Delete button.