Incident Categories are an important driver of analytics in TrackTik. You can configure Incident Categories at the site or zone level so that guards can select from a list of the most commonly used categories. You can do so by creating incident category groups.
Follow the steps below to work with incident category groups.
Click on the Security and Patrol tab.
Select Incident Category Settings.

Select an incident category group from the drop-down.
You can also create one by using the Create Custom Group Option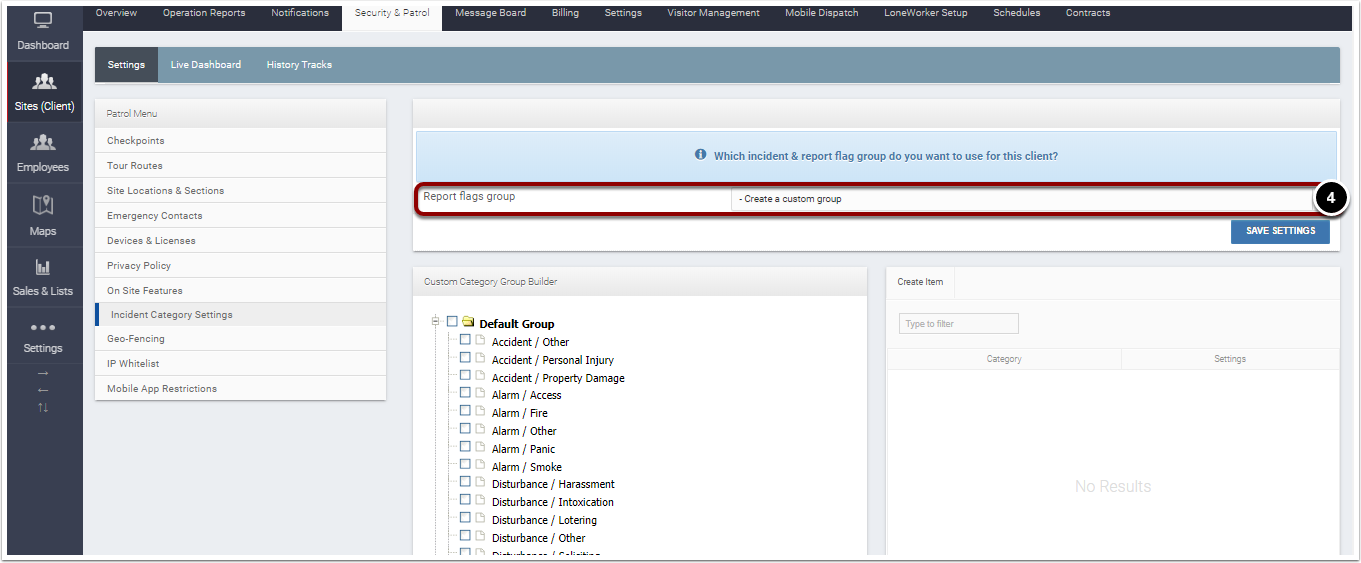 Check the categories you would like to add to the custom group.

Note: The custom group you create will apply to that site or zone only. When guards file incident reports for that site or zone, only that group of incident categories will be visible.
Select the multiple category option if you would like to combine multiple groups of incident categories.
Check the incident category groups that you would like to apply to the site.