The Reports section is your one-stop shopping for the information you need. You can download information easily, and it is a great analytical tool that provides a broad view of services, employees, and schedules.
View the Reports Section here:
Dashboard > Schedules & Attendance > Reports Section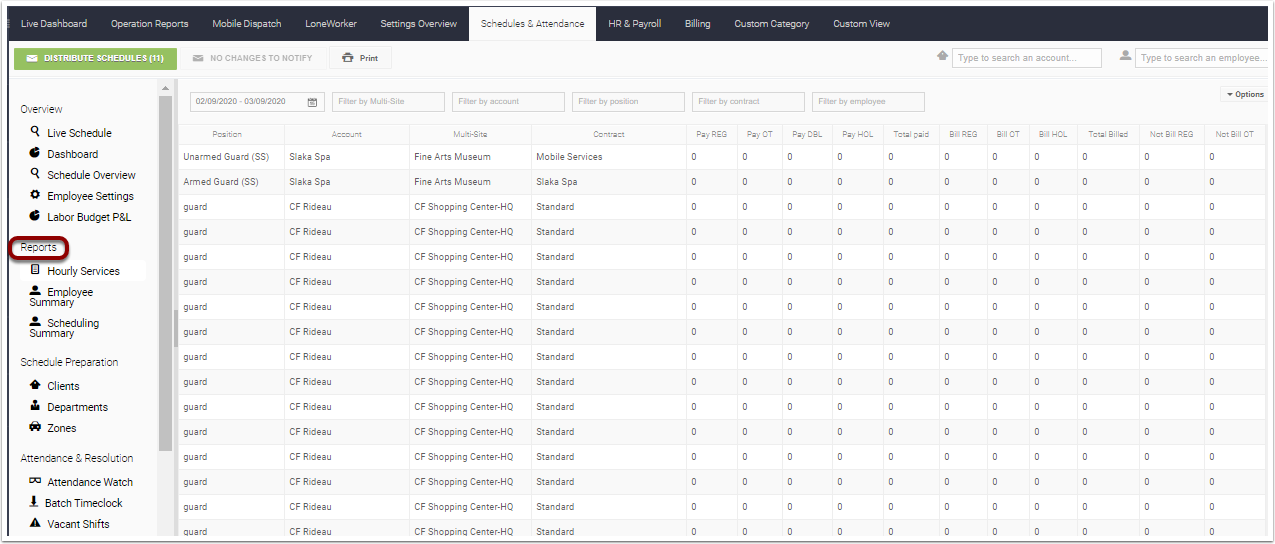 Hourly Services: Get access to the complete list of services provided hourly with all their details, such as regular pay rate, overtime pay rate, billing information, and much more.
Employee Summary: This summarizes the employees' scheduled hours and access to view the employee's schedule.
Scheduling Summary: Provides a summary of all schedules and their respective information for a specific timeframe.