Follow this path to set up a tax class manually.
Settings > Tax Settings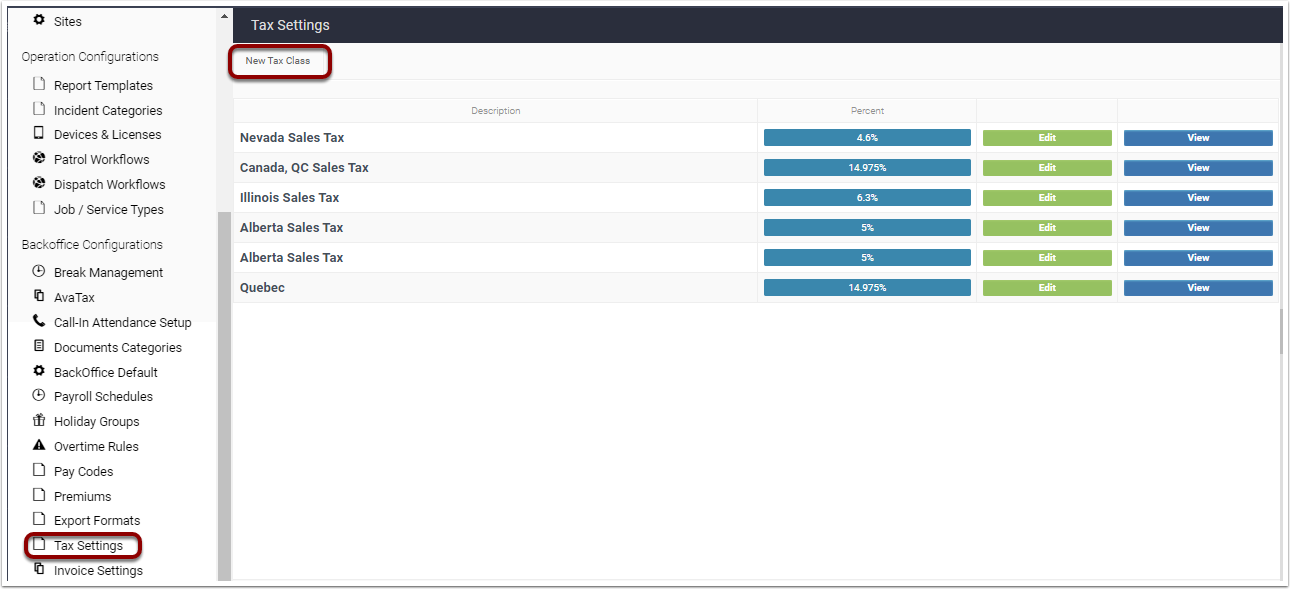 Click on the New Tax Class button to create one or multiple Tax Classes.
Fill out all required information.
Once this is done you can Edit or View the Tax information at any time.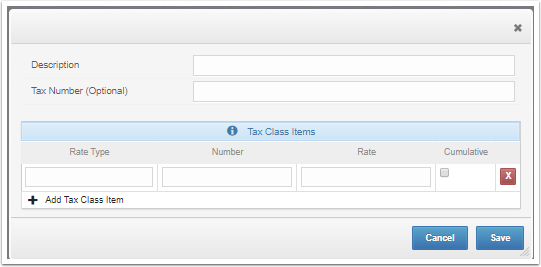 Description: The name that will be used throughout the system. Select something that makes sense for all users.
Tax Number: Optional. You may use this field if you need another way to identify your Tax Class.
Rate Type: A single Tax Class can contain several items. Therefore, you will need to name each one.
You can enter rates for less than 1% if necessary.
Number: Again, this number field is optional and serves the same purpose as the previous one.
Rate: Input the rate the item will have to follow.
Cumulative: Please indicate if it is a cumulative rate or not.
Once you have created the Tax Class you will be able to select it from the drop-down menu in your Billing Settings Default.
This will make the selected tax the default of all invoices in the Region.
Note: You can have multiple Tax Classes and manually override the Default Tax Class.