You can change what the Tax Class Settings or the Base Currency will be for a Multi-Site, Client Site, or Site. Site settings override what you have set as defaults.
Follow the path below to configure these settings.
Sites (Client) > Select Site > Billing > Billing Settings & Preferences > Billing Settings Section
Here you can change the Default Tax Class, as well as the Currency and Payment Terms.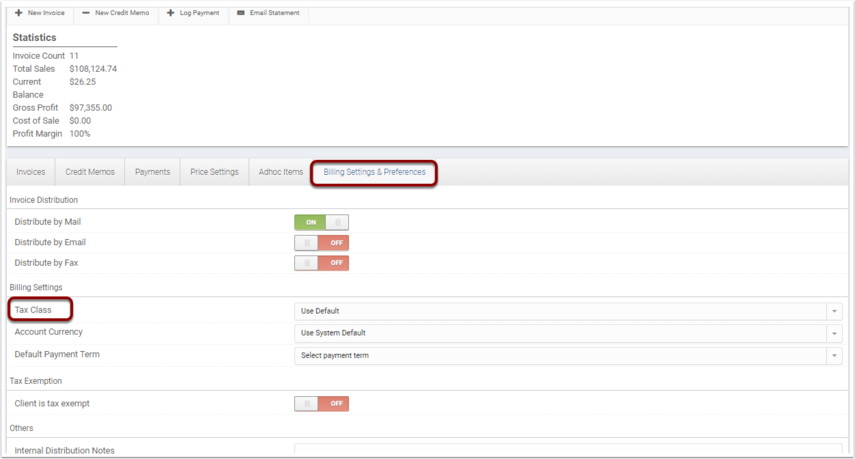 For more information about site-specific billing settings on this screen, please see this article.