Follow the steps below to create a break rule.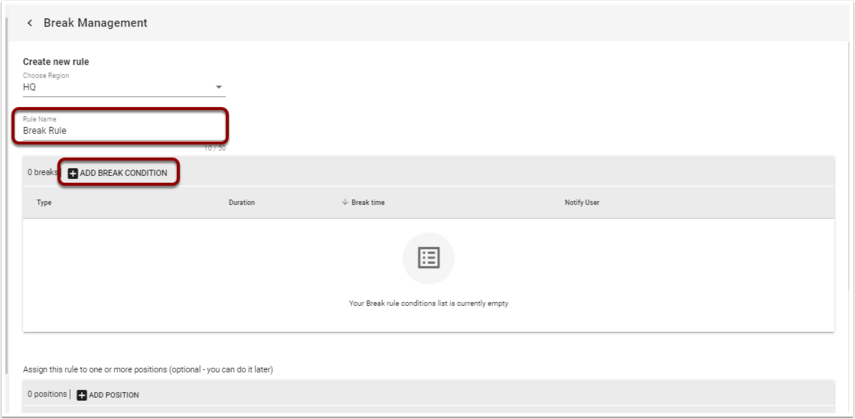 From the Break Management screen (previous page), click Add Rule. The creation page will appear.
In the Rule Name field, enter a unique name.
Click Add Break Condition. The following screen will appear.
Break Type: Select Rest or Meal.
Break Duration: Select 5, 10, 15, or 30 minutes. Select the Other option to enter a different value.
Break Condition: In Range, enter hours and minutes after the shift starts. If fixed, the start and end time of the break.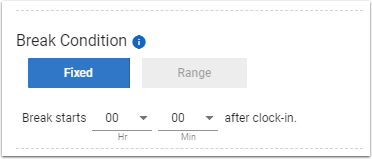 Send Reminder: Select whether you would like to send a break reminder before the break starts.
Click the ADD CONDITION button to finish adding the condition.