To pick-up shifts from the Shift Board, employees will need to log into the site with an on-site license. Please note that the shift board is only available through the onsite license and not the mobile device.
Once logged in, follow this path to access the shift board Schedule > Shift Board.
Then, select Shift to work.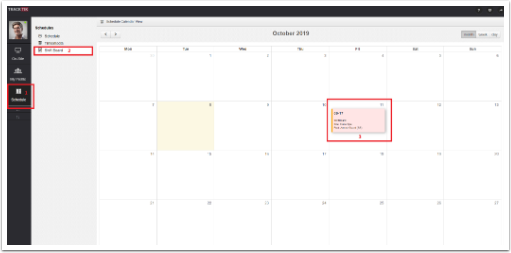 The guard will receive a prompt to take the shift.
They will also have the option to receive their new schedule.
Click Save to add the shift to the guard's schedule.