Follow the steps below to activate the Lone Worker feature.
Click the Settings tile to access the list of features.
Select the Features option.
Activate the Call-In Punch System option.

Click the Configure button.
Click the button to get an interactive number.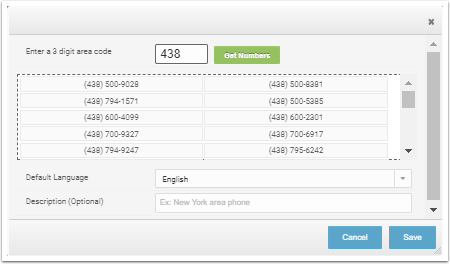 Enter a 3-digit area code: Enter the desired area code for the call-in number.
Default Language: Enter the default language of the prompts.
Description (Optional): Enter an optional name or description for the Lone Worker call-in number.
Click the Save button.
In the site, access security and patrol>onsite features. Slide the Lone Worker Mobile Icon setting to On.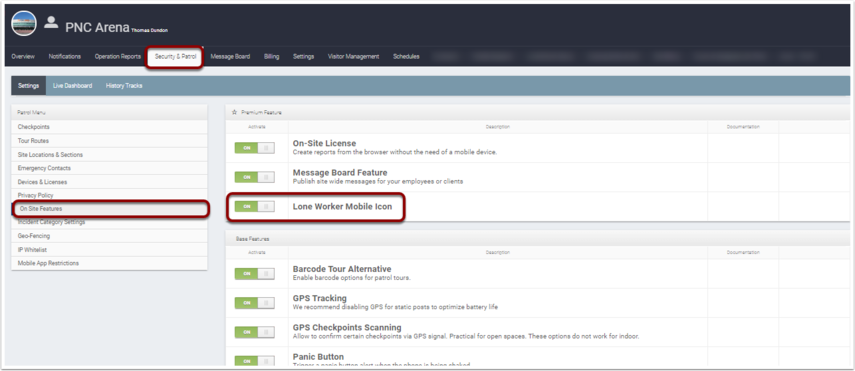 The lone worker setup tab will then be visible on the site.