You can set up a notification to trigger each time a Lone Worker checks in later than planned. A late shift notification at the site will trigger a late Lone Worker notification.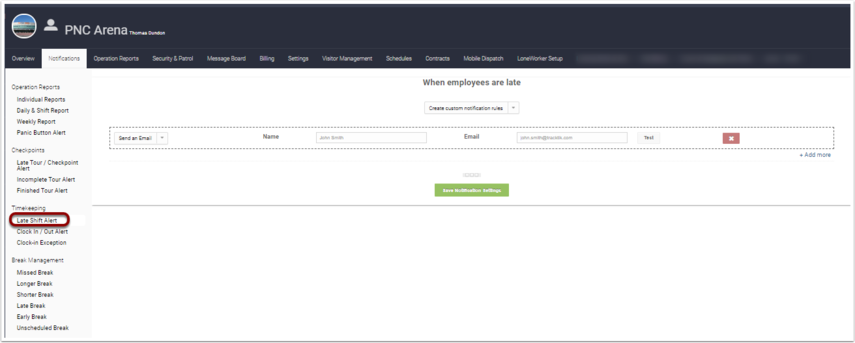 Follow the steps below to set up a late Lone Worker notification.
Click the Notification tab on the site.
Select Late Shift Alert from the menu.
Select the delivery option, either via email or SMS.
Enter the name and email of the recipient.
Click the Save Notification Settings button to save the new notification settings.
Note: All regular notification options and rules apply to this notification.