The Operations Reports tab is available at the portal level and at the site and zone level.

At the zone level:

If you access Operations Reports from the Live Dashboard, you will be able to view data and analytics across the portal.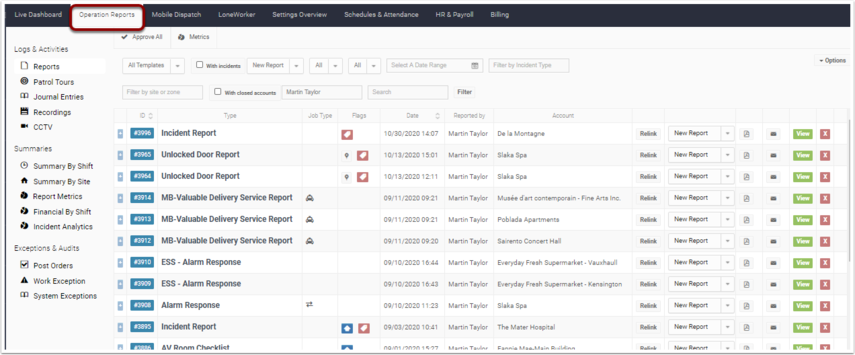 At the site or zone level, the information you see pertains only to that site or zone.
This chapter contains the following articles: