Geo-fences can be assigned as "Allowed" or "Restricted" areas. To change the assignment of a geo-fenced area:
Click on the shape in the map.
Use the icons at the bottom of the map to select whether a geofenced area is "Allowed" or "Restricted."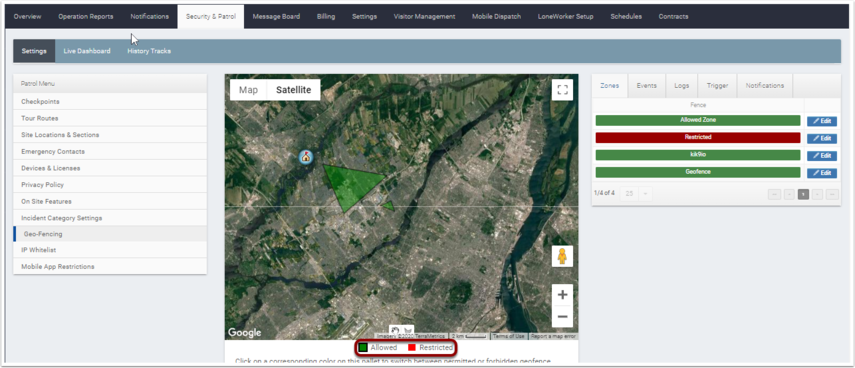 Note: Restricted areas will always appear in red. Allowed areas will appear in green on the map.
Under the Zones tab, you will see a list of existing geo-fences. Each fence will appear in red or green depending on whether the area is allowed or restricted.
To learn more about how to edit a geo-fence, please refer to this article.