When a customer says a charge is wrong, or if you need to reverse an invoice, a couple of options are available.
Use the Invoice Credit Button
The Credit button is the quickest and easiest way to credit an invoice. You can follow the steps below to use this method.
From within the site, click the Billing tab.

Under the Invoices tab, click the Credit button next to the invoice you want to credit.

The Credit Memo screen will populate. The credit memo will be the same as the original invoice but with negative dollar amounts.
Click on the plus sign beside any of the items to delete or void any items on the credit. You can also make other modifications, such as changing descriptions, quantities, or prices.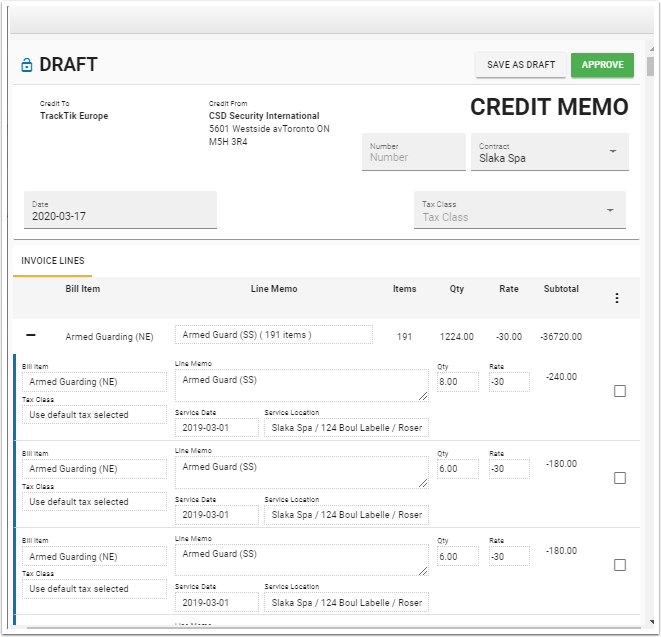 Use the button with the three dots to modify the items in bulk.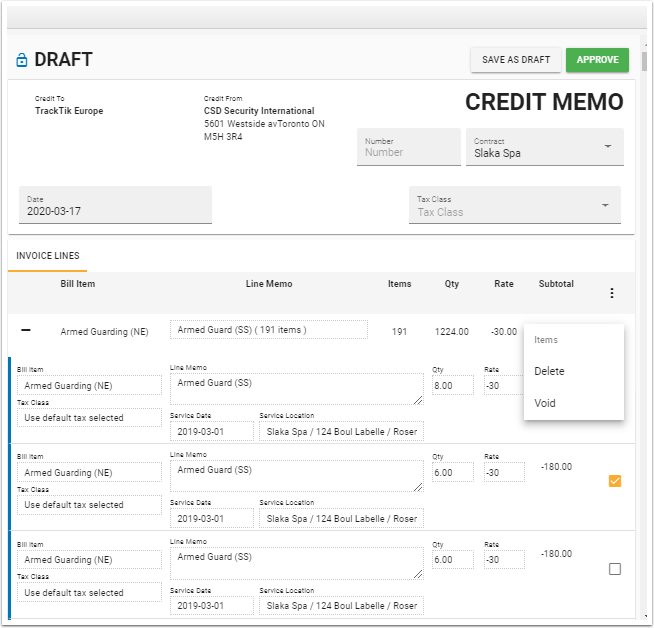 Issue An Ad-Hoc Credit
You can also create an ad hoc invoice without starting directly from an invoice. Follow the steps below to do so.
Select the New Credit Memo button under the Billing tab on the site.

Fill out the fields for the credit.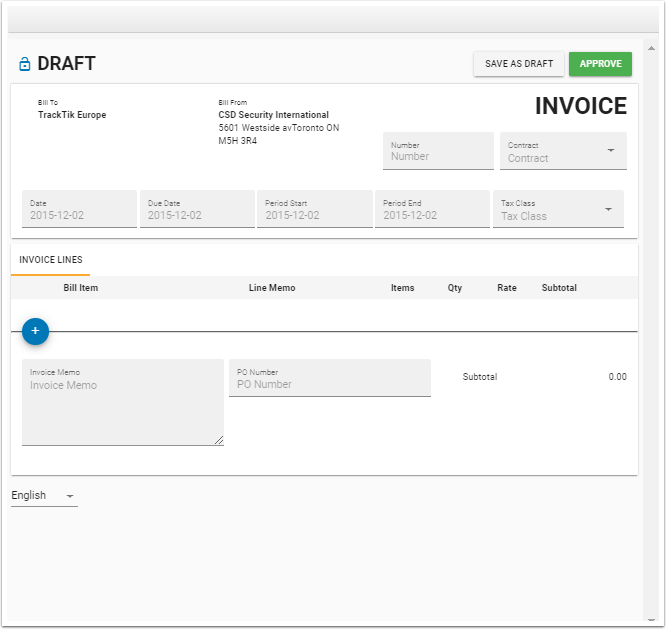 After filling out the fields, click Save As Draft or Approve.
Note: Credit memos will appear under the Credit Memo tab. You can view, edit or delete credit memos once they have been created.