The Contracts Feature has a central view where you can manage everything in one location.
Access this information tab by following this path:
Sites (Client) > select Site > Contracts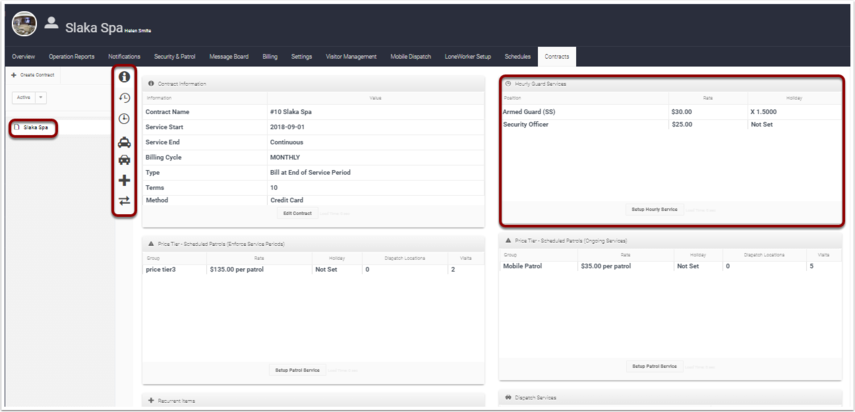 On this screen, you can view the following information:
A list of contracts created at this Site.
Hourly guarding settings.
Scheduled patrol services for ongoing billing.
Scheduled patrols where service periods are enforced.
Dispatch services.
Services that are billed regularly.
As you can see, the sections of this screen correspond to service models. Only service models that apply to the site will be visible on this screen.