The ending contracts screen shows contracts ending or beginning within a selected period. Enter a date range, and choose whether the contracts shown should start or end during the period you entered.



Edit: This allows you to end a contract you've created.
Contract ID: The unique ID of the contract.
Description: The description or name of the contract.
Client ID: The unique ID of the client or site.
Service Location: The place where you rendered the services shown on the contract.
Start Date: The start date of the contract.
End Date: The end date of the contract.
Payment Terms: The number of days before invoices are considered aging.
Billing Frequency: How often the invoice is generated.
Details View: Click this button for specific information on the services added to the contract (hourly, patrols, dispatch, etc.)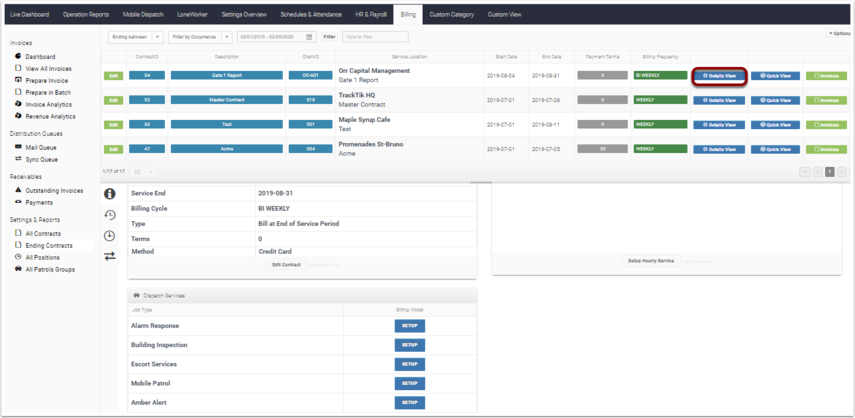 Quick View: This button provides a high-level overview of the contract.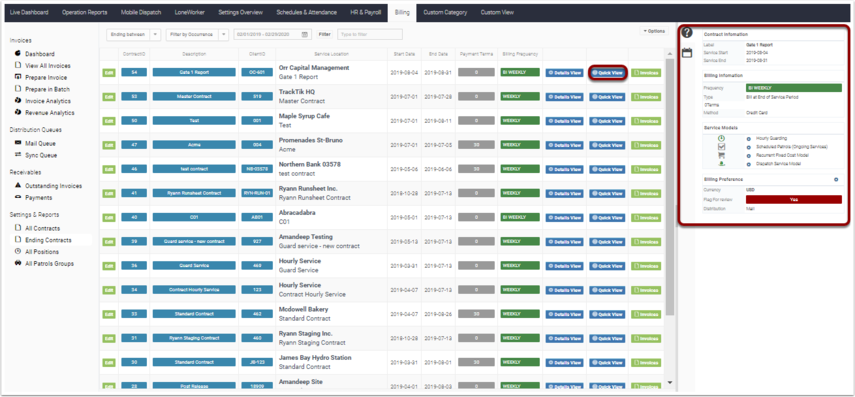 Invoices: This button opens a window showing the details of each invoice produced within the contract.