You can now post vacant shifts to the Shift Board, where guards will have access to them.
Follow this path to post shifts to the Shift Board: Sites (Client) > Select Site > Schedules > Prepare > Select Vacant Shift > Push to Shift Board.
Vacant Shifts appear with purple stripes. When you select the shift, the color will change to light green, indicating that you have selected the shift.
In the top right-hand of the screen, the list of available employees will appear. From this list, you can push the shift to the Shift Board.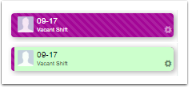 The shift will now appear with blue stripes with the Shift Board label. Once you publish it, guards will be able to select the shift to working it.
To finalize the process, click on the Publish button, check the two boxes and click Save.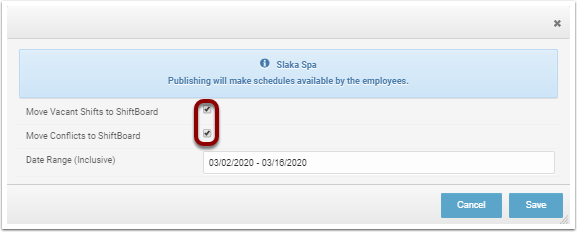 Note: Only post vacant shifts from the schedule to the shift board, not the template.