You can use SLAs (service level agreements) to track how well you fulfill your contractual agreements with your customers with dispatching. SLAs work with the Mobile Suite module.
Follow the steps below to configure SLAs.
From the Settings tile, select the SLA Settings option.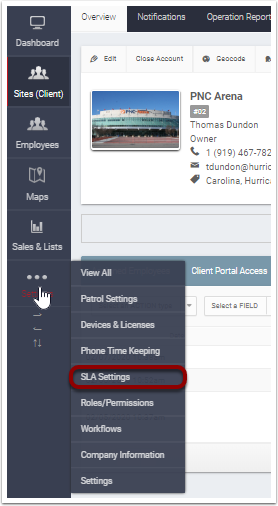 A list of existing SLA categories will be visible.

Click the Create button to create a new SLA category.

Description: Enter a name for the SLA.
Minutes: Enter the number of minutes for the SLA.
Click the Save button.
You can select an SLA for a site now that you have added SLAs. To choose an SLA:
Select the Dispatch Settings button.

Select the applicable SLA from the drop-down list.

Select whether the site is a Master Dispatch Organization (a company to whom you outsource alarm response services).
Click the Save button.