This section of the Live Dashboard gives you insight into current activities across your portal, lets you track attendance in real time, allows you to see scheduled tours across the domain, and creates and manages simple dispatch tasks.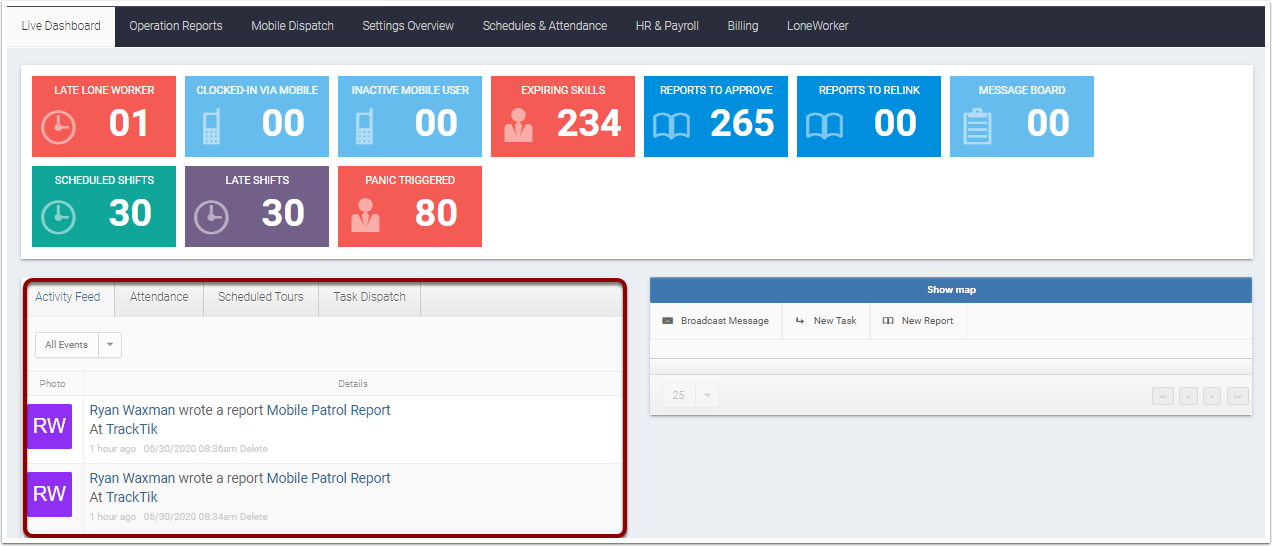 Activity Feed: Real-time feed listing activities occurring in the field. The feed populates as the officer scans checkpoints, writes reports, clocks in/out, etc.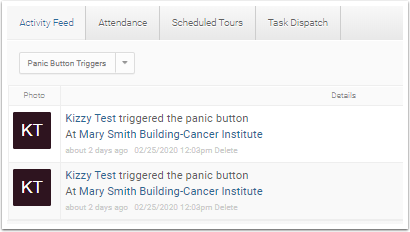 Attendance: View real-time punctuality and attendance for scheduled shifts. Adjust ongoing shifts and adjust the officer's hours. For more information on this feature, please see the section on attendance watch.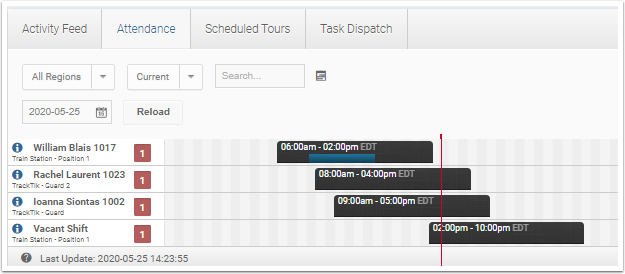 Scheduled Tours: View a list of scheduled tours with indicators for late tours.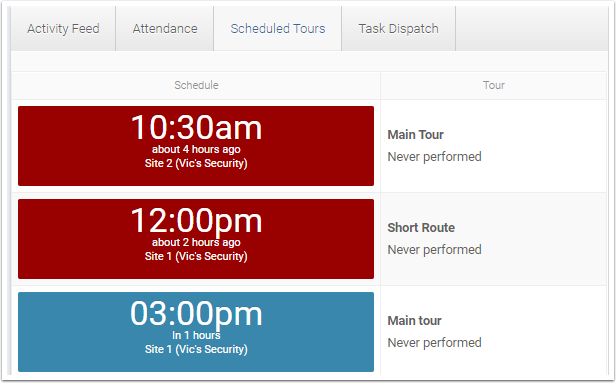 Task Dispatch: Access the list of active and completed tasks assigned to officers. Reassign or adjust tasks as needed. For more information on simple dispatch, please see this section.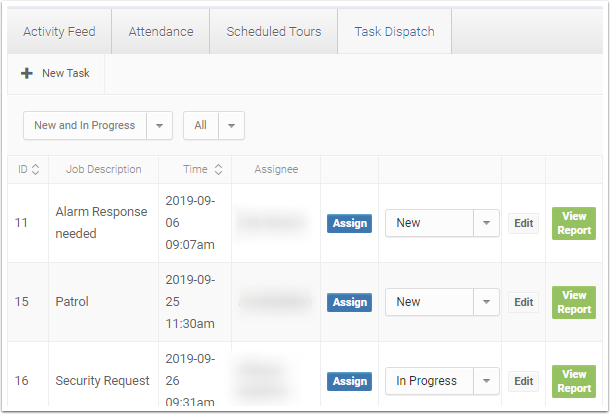 Note: The 'Show Maps' feature is activated upon the first initial click and uses the user's stored session to keep it open. To disable it, you must log out of the current session and log back in.