To terminate an employee:
Click on the Employees tab.
Filter the list of employees by name or other criteria, if desired.
Click on the employee you would like to terminate or click the View button.

Click the Terminate button.

Enter the last day of work.
Enter the reason for employee termination.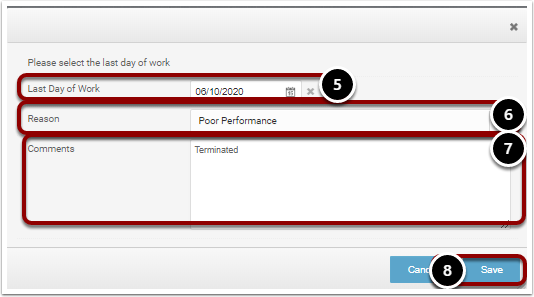 Select from the following reasons
Extended Leave
Other
Poor Performance
Resigned
Terminated for Cause
Enter comments.
Click Save.
When an employee is terminated, any shifts for which they were scheduled will be vacated.