In addition to the options available when setting up NFC and bar code checkpoints, there are additional options to help you use GPS checkpoints efficiently.
GPS checkpoints are best used in large outdoor areas, where your device can send and receive GPS signals.
Activate The GPS Checkpoint Scanning Option
Activate the GPS Checkpoint Scanning option at the site to use GPS checkpoints.
Select Security & Patrol.
Select On Site Features in the left menu.
Set GPS Checkpoints Scanning to ON.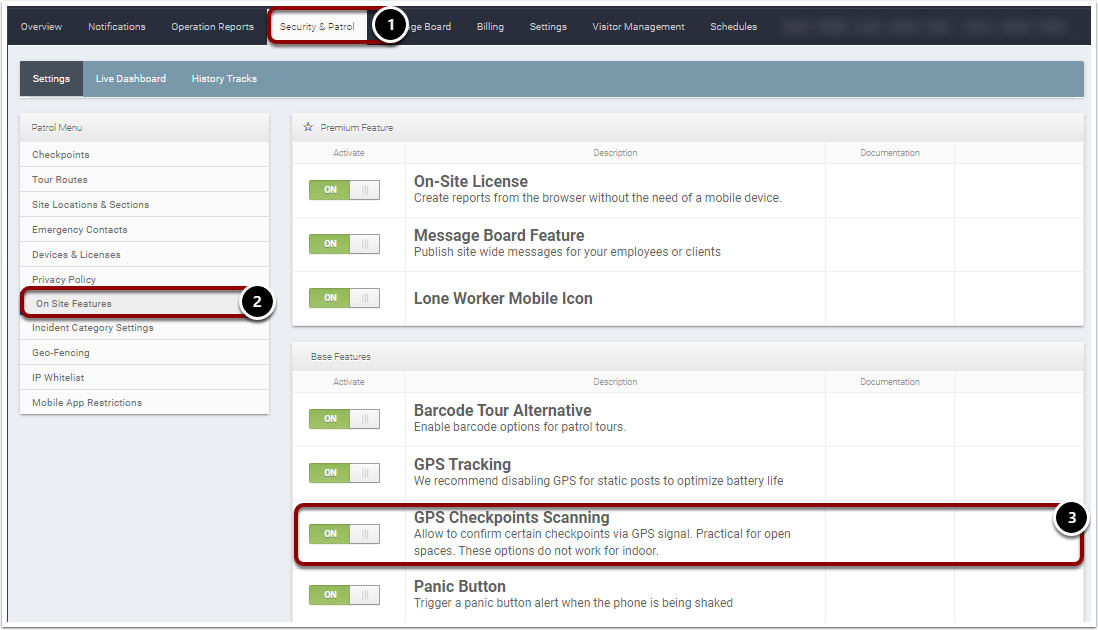 Set Up GPS Checkpoints
Select Security & Patrol.
Select Checkpoints on the left-hand side.
For existing checkpoints, click the pin button.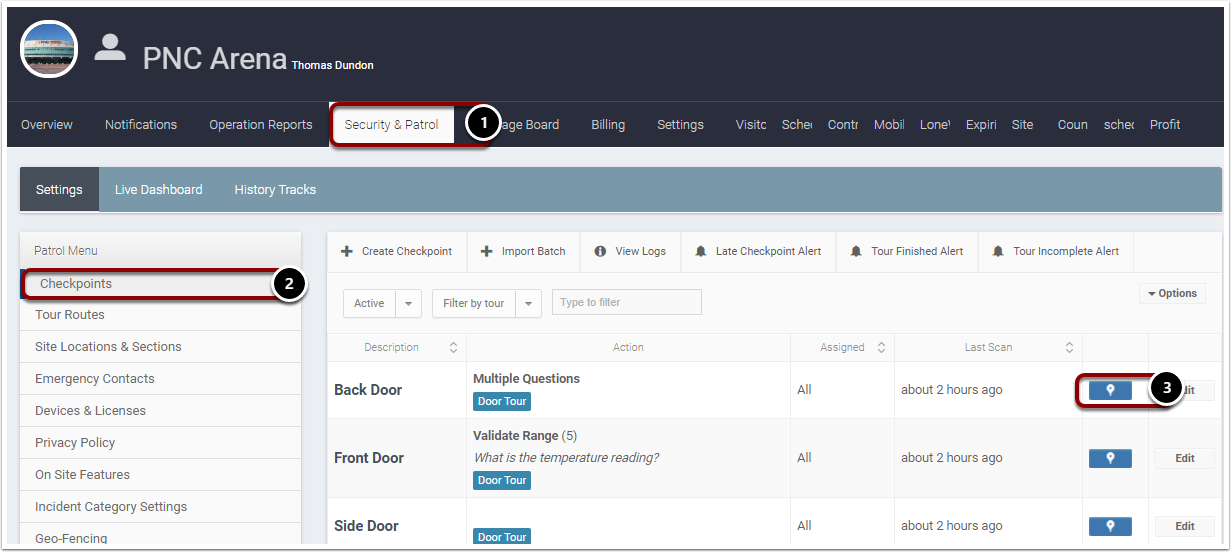 Drop a pin on the map. The geo-coordinates will populate automatically or,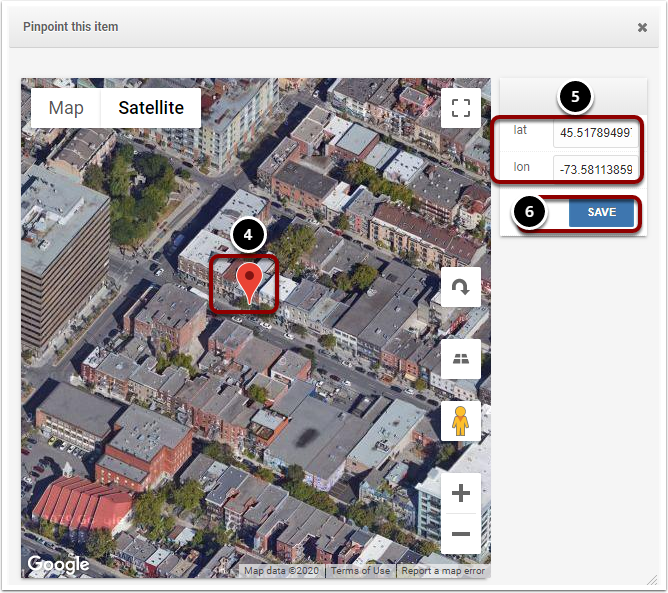 Enter the geo-coordinates manually.
Select Save.