This section serves as a single repository for all the system notes and manual notes entered for every shift. The system generates shift notes when users make changes to shifts. Users can also enter shift notes manually.
Follow this path to view this area: Dashboard > Schedules & Attendance > Shifts Notes.
Click on the view button to get access to the panel on the right-hand side of the screen. It compiles all relevant shift information and comments made by users.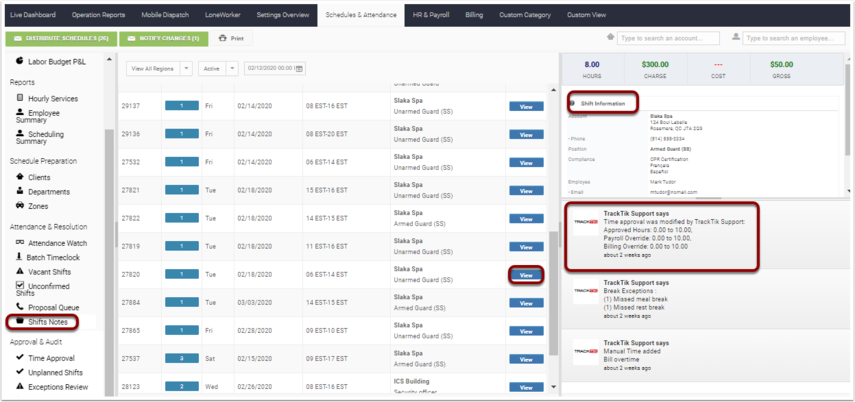 Note: When you flag a shift note as billing-related from a shifted tile, it is only for reference purposes and will not cause the shift to be billed automatically.