The Schedule Template is a pattern that repeats from the time you define a template start date. Therefore, the more information to add to the template, the more time you will save. Keep the following best practices in mind when creating a template:
You can define a template at a site, a zone, or a department.
No matter where you create the template, you can also define breaks, shift start and end times, and the number of shifts to be worked each day.
If the same person regularly works a shift, assign that person to the shift on the template. If different employees cover the shift from week to week, leave the shift unassigned on the template.
If configured, you may see one column to set up a template for the site "Closed days." This will ensure that for each configured closed business day. The regular schedule will be overwritten by the closed business day configuration.
To set up a Schedule Template, follow one of those paths:
Sites (Client) > Select Site > Schedules > Prepare > Template
Sites (client) > Site Zones (Groups) > Select Zone > Schedules > Prepare > Template
Employees > Department > View desired Department > Schedules > Prepare > Template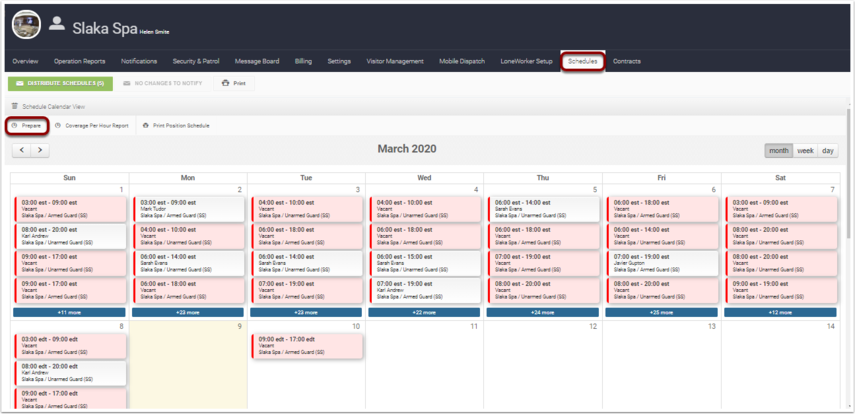 This will open the following window. There, you can create and manage both your Template and Schedule by simply switching from one to the other.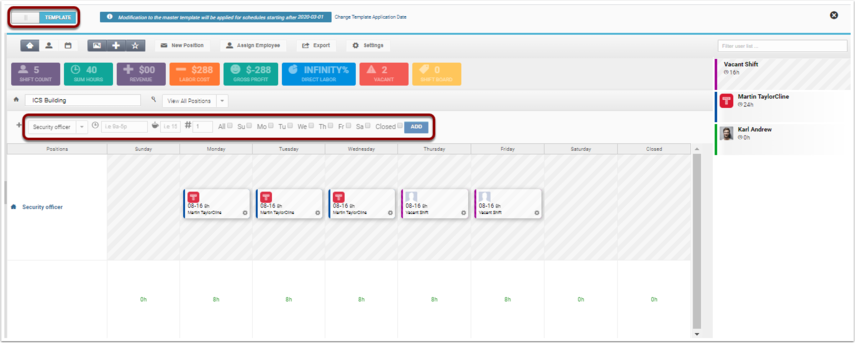 Follow the path below to access all schedules for all sites, zones, and departments.
Dashboard > Schedules & Attendance > Schedule Preparation section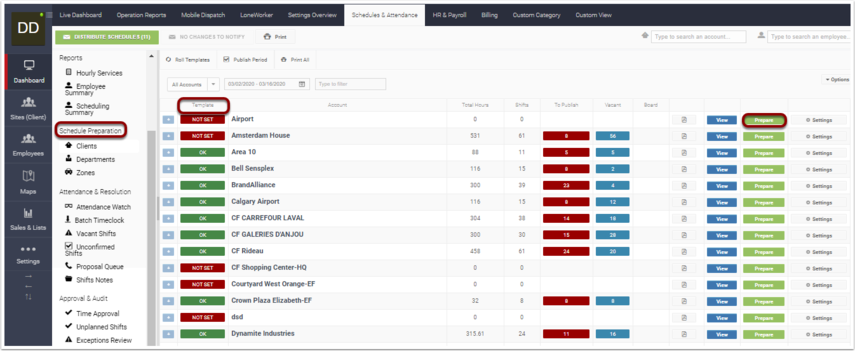 Note: Some template and schedule modifications can delete shifts. The system will warn you if this is the case.