The following settings will only be applicable if you are using our Mobile Suite.
They will allow you to choose a Default Approval strategy for Dispatch and/or Patrols.
Please follow this link to access them: Settings > General > Mobile & Dispatch.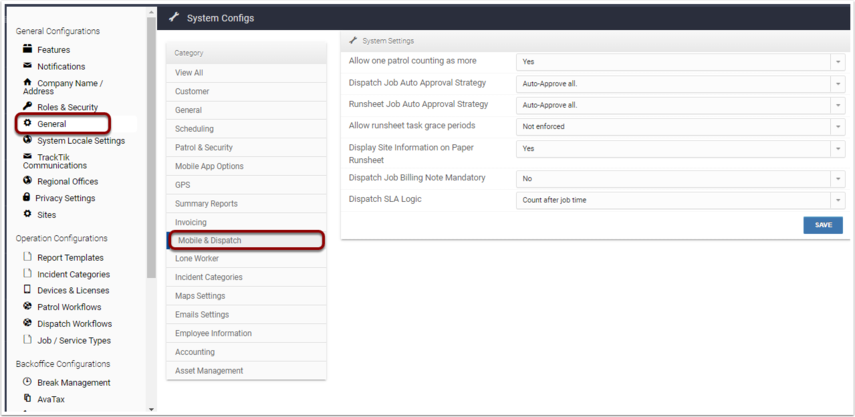 Several choices are available for both Auto Approval Strategies. You can choose to auto-approve all, approve when time is less than base time, or do not auto-approve.