Description
How to schedule patrols for one or multiple weeks without adding them to the weekly recurring template?

Adhoc events are meant to give the Patrol planners more flexibility when they receive none
recurrent requests from clients. These events are defined within the template to add
or replace recurrent jobs to a specific date in the schedule(live) view.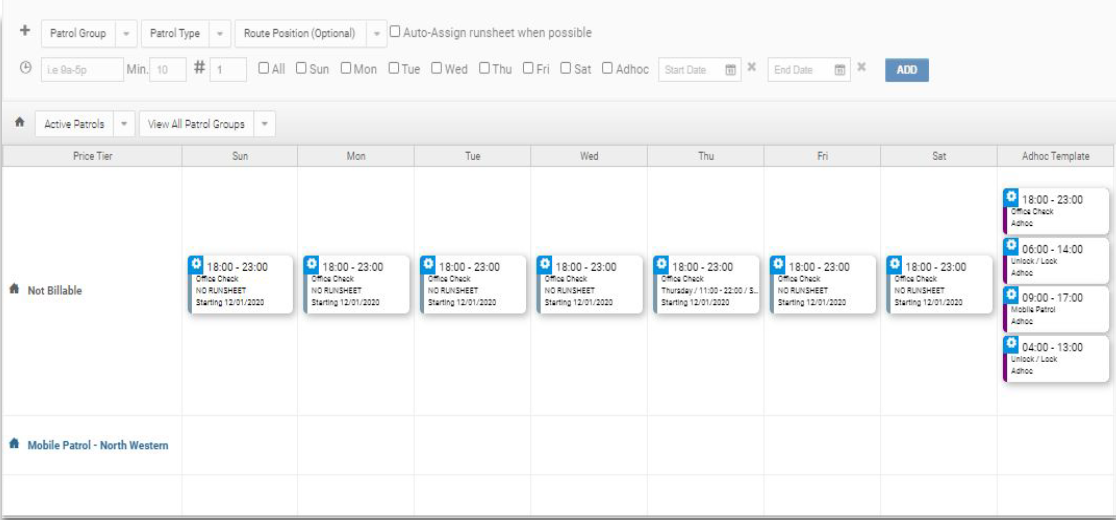 Steps to create:

1. Select schedule template
2. Select Price Tier
3. Select Patrol Type
4. Select Route Position
5. Select Time, Min, # frequency
6. Select Adhoc
Note: You cannot use the "start date" and "end date" fields for Adhoc items.