Follow the steps below to create a new incident category.
Under Settings > Incident Categories, click on the "+ Create Category" button.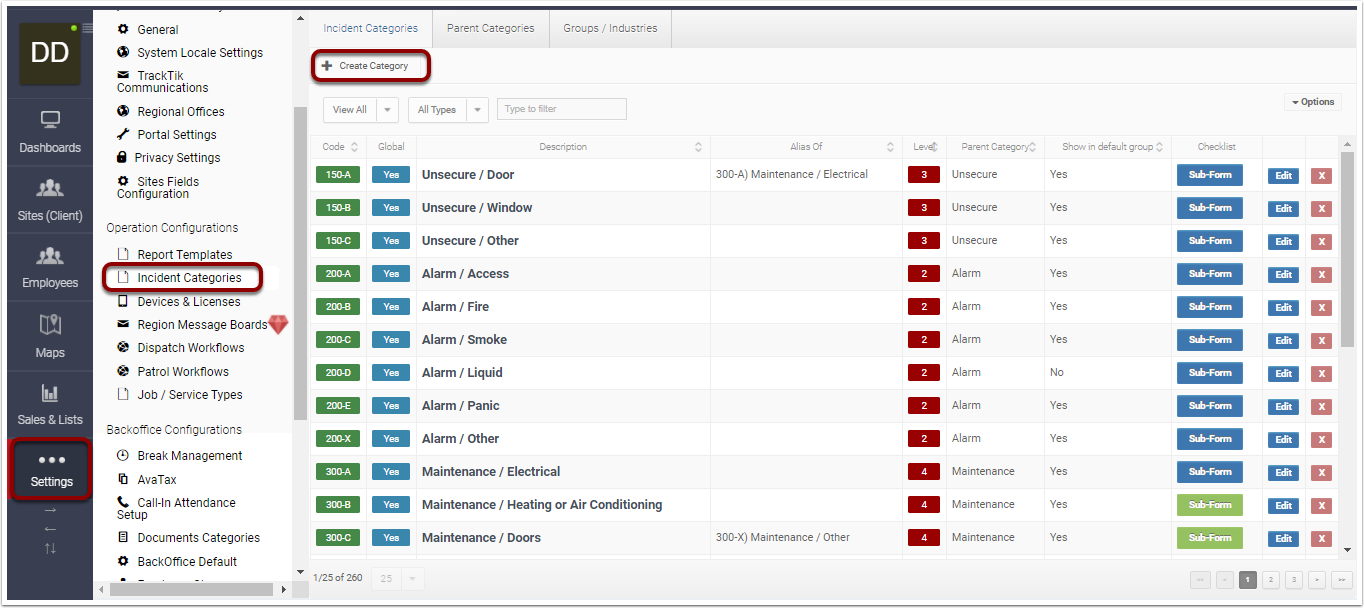 A pop-up form appears with the following fields:
Description
Code (Optional)
Details (Optional)
Priority Level
Type of Item
Show in default group
Master Incident Category, if any
Add to groups, if any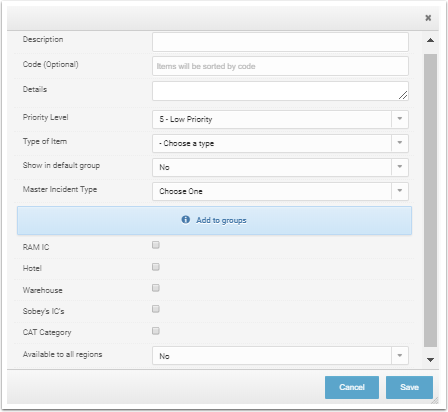 Description
This is the name of the incident type that appears in the drop-down menu for officers when they write an incident report.
Additionally, this is the label of an incident category that is referenced in the incident analytics.
Code (Optional)
The code can be used to reference incident codes in other systems or as an internal reference to a specific incident type.
Details (Optional)
This is a detailed description of the incident category.
Notes added here are not visible elsewhere in the system. They serve as a reference to admins reviewing the incident categories.
Priority Level
This is the severity of the incident.
Notifications can be created based on different priority levels.
Type of Item
The drop-down in this field pulls the list of Parent Categories.
From here the incident category can be assigned to a parent category, where it can be included in notifications for other similar incident types
Show in Default Group
Assign the new incident category to a specific group based on different vertical markets.
Select "Yes" to include the incident category in the default group.
The default group is used at all sites unless a user manually changes the incident group in the site profile
After filling out the desired fields, click the "Save" button to save the incident category.