You can also bypass the offer process and assign the guard to the shift. You can do so by clicking the Assign button.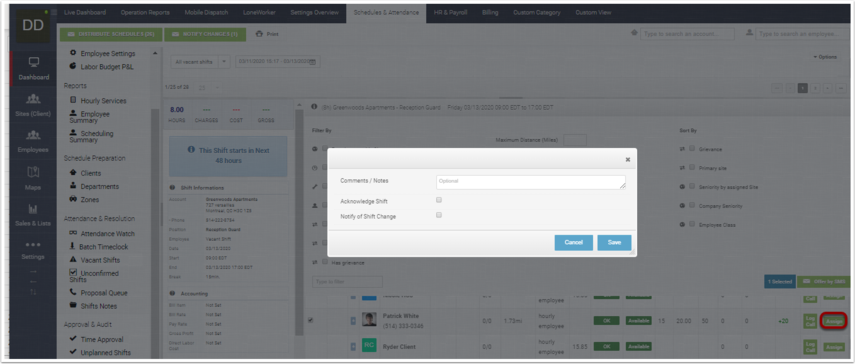 Fill out the fields to assign the shift.
Comments: Enter optional comments about the shift assignment.
Acknowledge Shift: Acknowledge the shift for the guard.
Notify of Shift Change: Check this option to send an email notifying the guard of the assignment.
Click the Save button to assign the shift.