Once all errors have been cleared, please prepare your invoice. You can access other options from the preview screen, which will bring you through the final steps of the Invoice creation process.
To prepare an invoice, click the Billing tab and select Prepare Invoice from the menu.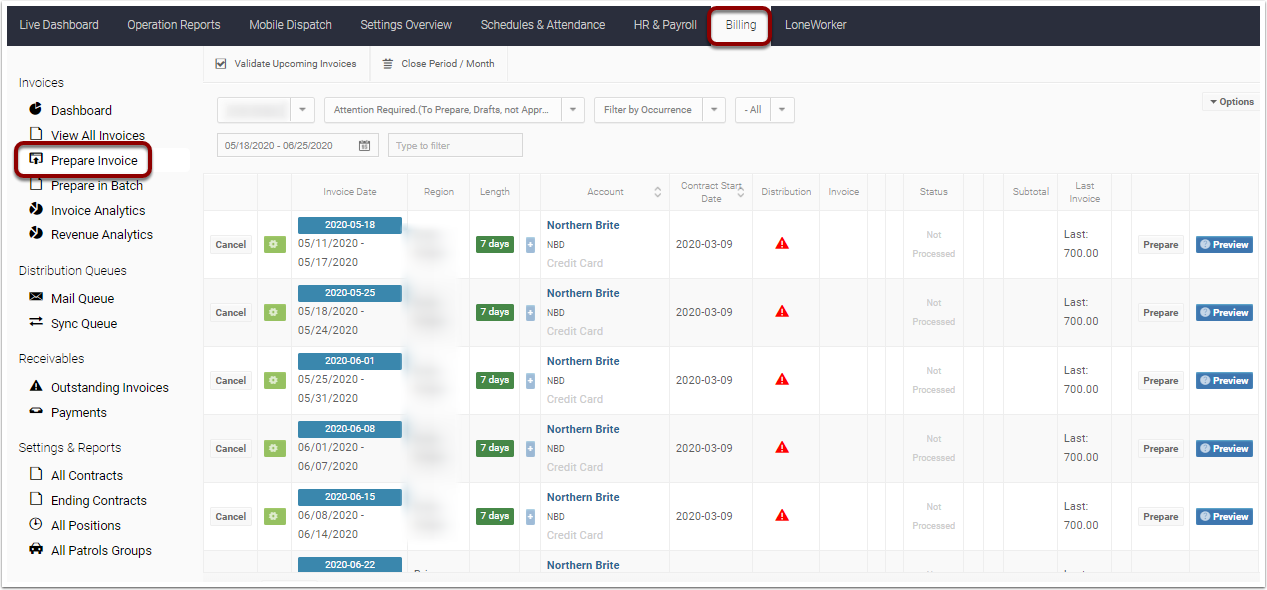 Filter by Region
Filter the list of invoices by Attention Required (To Prepare, Drafts, Not Approved, or Not Distributed), All, Prepare, Draft, and Canceled.
Filter by how often invoices are generated.
Filter by invoices that are flagged for review or not flagged for review.

Filter by Date.
Filter by search criteria you enter.

Click the Prepare button next to any invoice listed as Ready to Process.

The same menu is accessible once you click one of the four or prepare buttons.

Depending on the invoice status, a pop-up window will open with a pre-selected choice.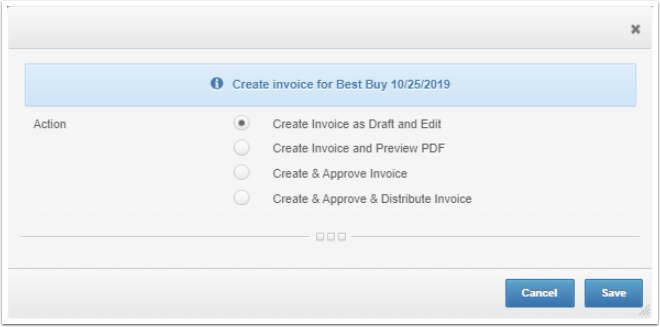 Create Invoice as Draft and Edit: You can edit the invoice.
Create Invoice and Preview PDF: Preview the invoice in PDF format.
Create & Approve Invoice: Put the invoice in the Approved status. You cannot edit an Approved Invoice
Create & Approve & Distribute Invoice: Put the invoice in the Approved & Distributed status.
You can also go to View All Invoices to approve and distribute invoices.
Follow this path: Dashboard > Billing > View All Invoices
At any time, you can also preview and print an invoice.
To remove the Amount Enclosed field, you may turn off the Accounts Receivable by going to:
Settings
Features
Accounts Receivable