Create a Custom Greeting and Transfer Number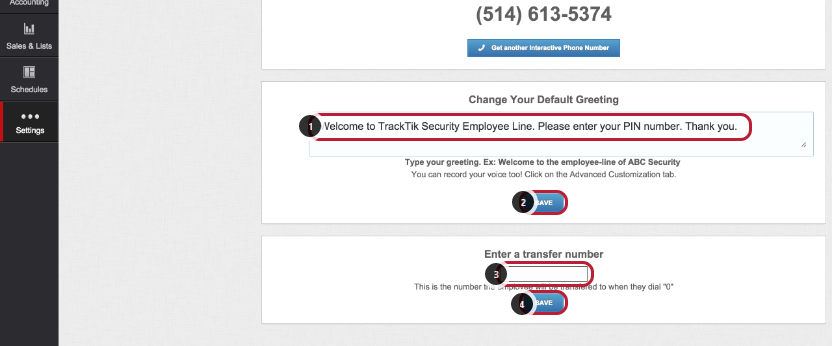 Use the text box to enter a custom greeting message. This message will be read aloud to officers when they call into the employee hotline.
Save any changes you make to the greeting.
Add a transfer number. Employees will be able to transfer their call to this number by dialling "0."
Save any changes to the transfer number.
Configure the Advanced Customization Options (Optional)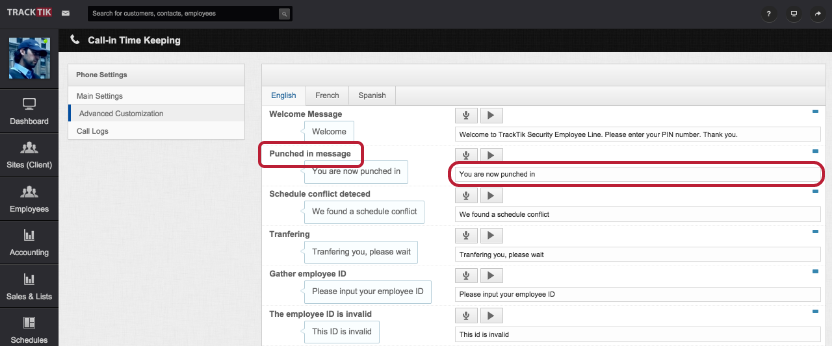 Type custom messages for different functions on the employee hotline. The message on the left-hand side indicates the function. In the example above, the function is the Punched In message. The text on the right-hand side shows what it will read as a message to the user. You can change the text on the right-hand side to change what the officer hears when selecting that option.
Audit / View Call Logs
In the Call Logs area, you can view the complete history of calls to the employee hotline. You can also filter by type of call, from and to phone number, employee name, and date range.