Path: Mobile Dispatch > Runsheet Overview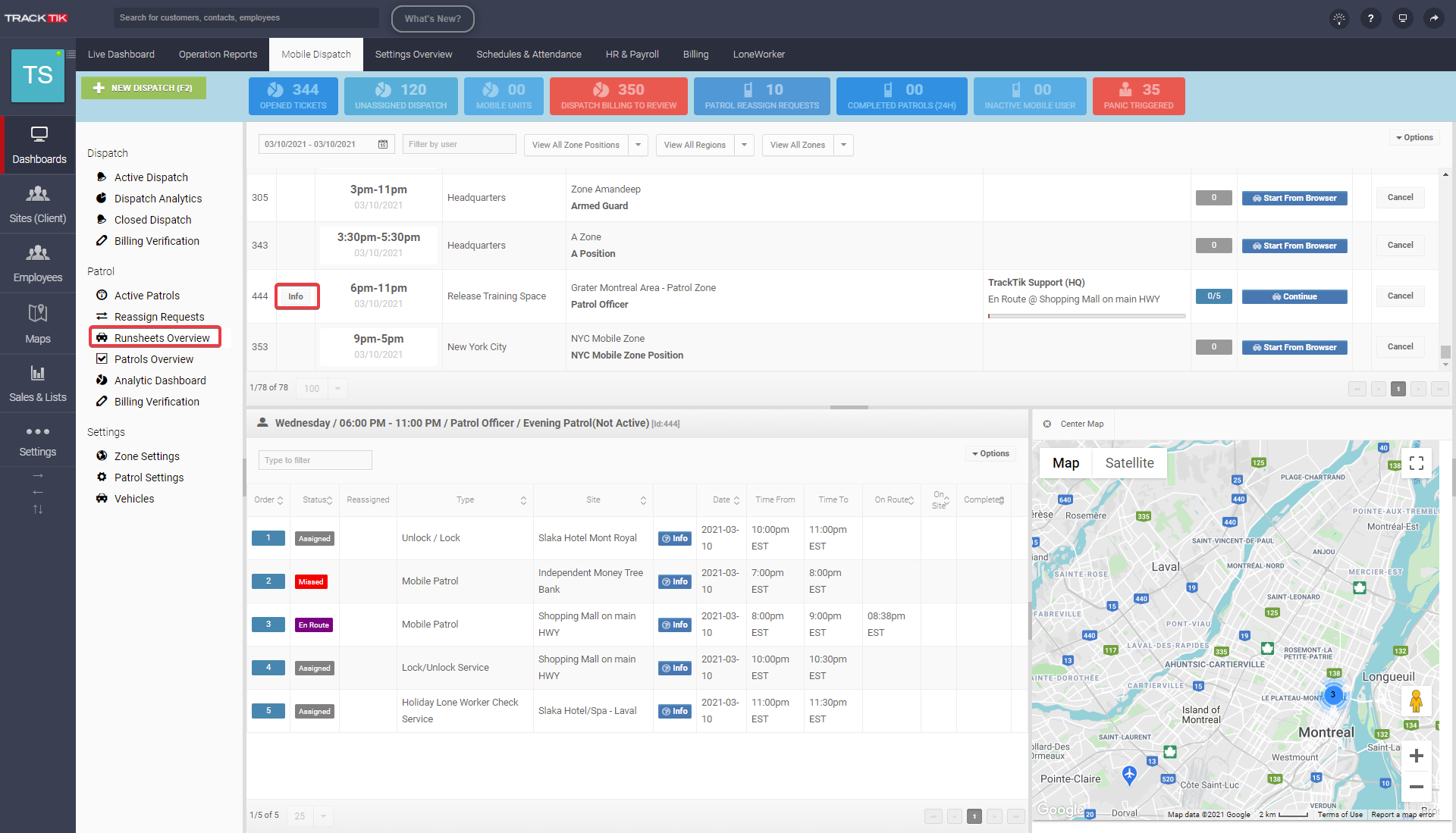 Provides name, position, and when patrols are scheduled to begin and end.
Status of patrol progress.
The officer was assigned to the patrol.
Use the Info button to see further details of each of the individual patrols—these link to the completed reports.
If the Runsheet is presently in progress, the Continue button will be visible.
If currently scheduled to begin, You can start it from a Browser by selecting the Start button.
Cancel a Runsheet Occurrence
To cancel the entire runsheet, you will need to navigate the Runsheets Overview section Under Mobile Dispatch.
Click Cancel next to all runsheets except completed ones.
Selection between "set as missed" or "set status to reassign" will need to be made for each job on the selected runsheet.
Individual Jobs can be canceled when you are in the Info panel of the job.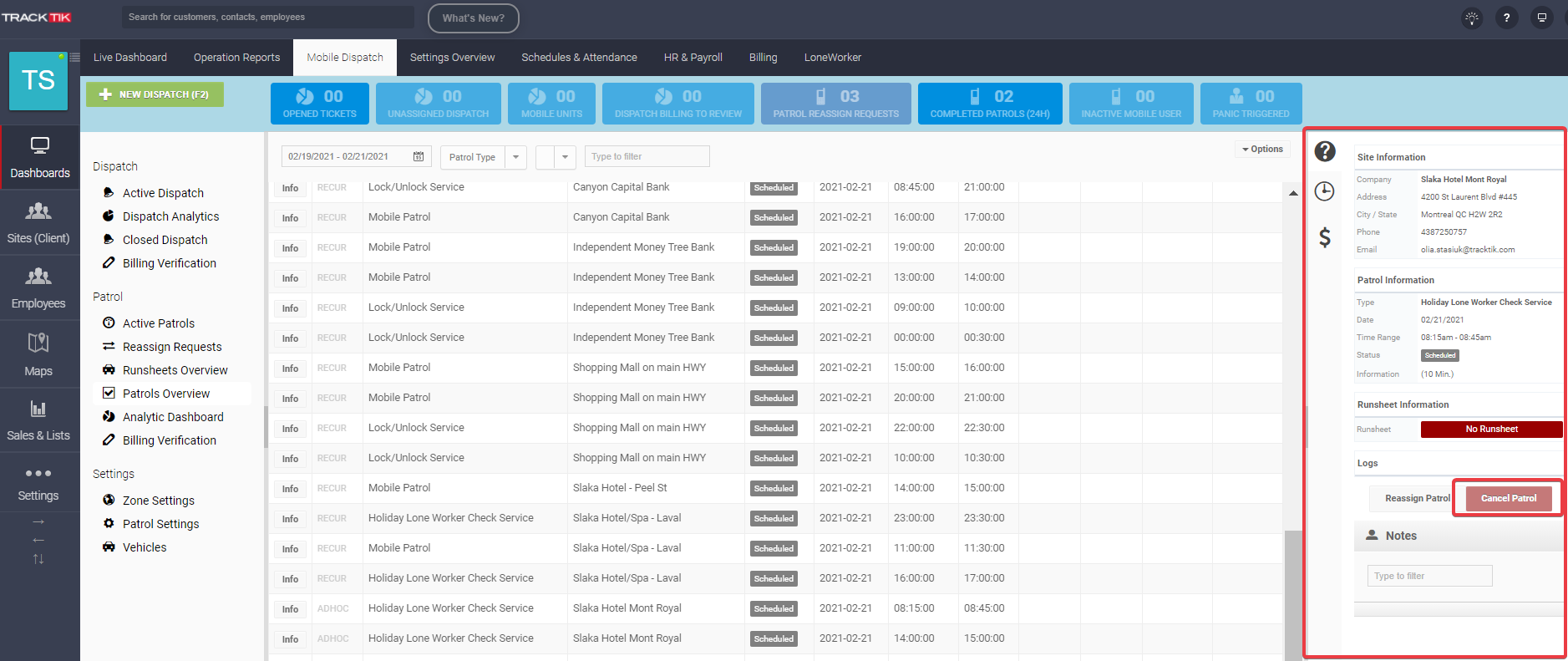 Dashboard (Region level) - Mobile Dispatch - Patrols Overview - "info" button - "Cancel Patrol"
Note: Runsheets scheduled, either in the past or the future, will not have an option available to start or continue.
Note: Runsheets support multiple concurrent users. The first officer to log in to the Runsheet will be listed, but the individual jobs will indicate who completed each patrol and its associated report.
Note: In order to take advantage of the feature as a mobile app user it is required to have the following application Versions:
Android: 5.12.3 and up
iOS: 3.10.2 and up