Use the TrackTik Guard Tour mobile application to perform site tasks.
Overview
If your organization has site tasks enabled, you can complete them using the guard tour mobile application as part of your shift.
Completing site tasks
You can complete site tasks by choosing the Site Tasks icon from the homepage.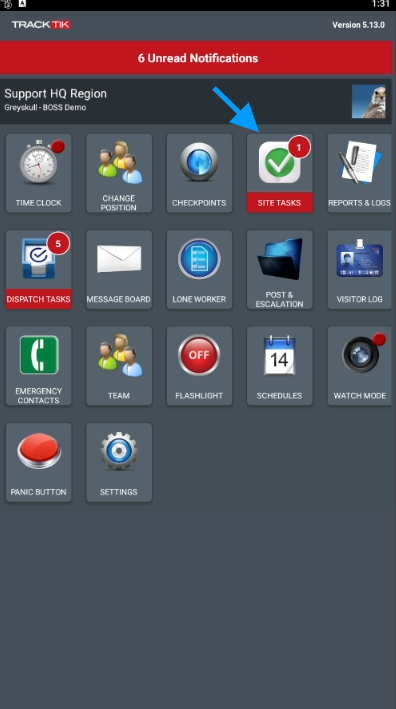 You can find the tasks you need to complete by using the search bar or choosing from the three task categories.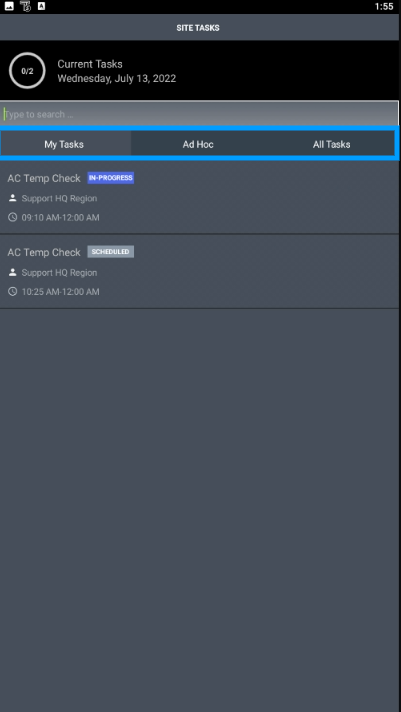 For scheduled tasks, you can reassign, reschedule or cancel (with a reason).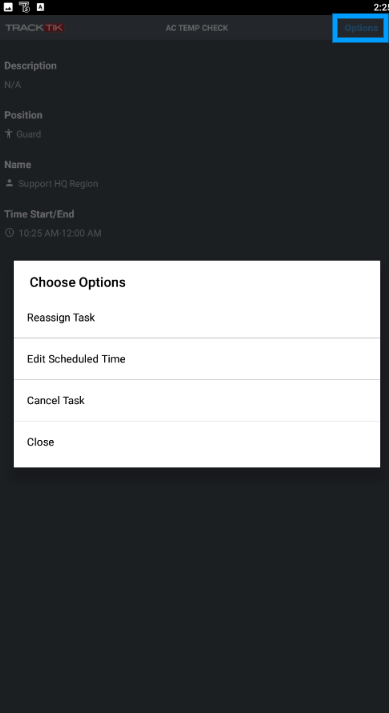 If you are actively completing a task, you can also postpone it (with a reason).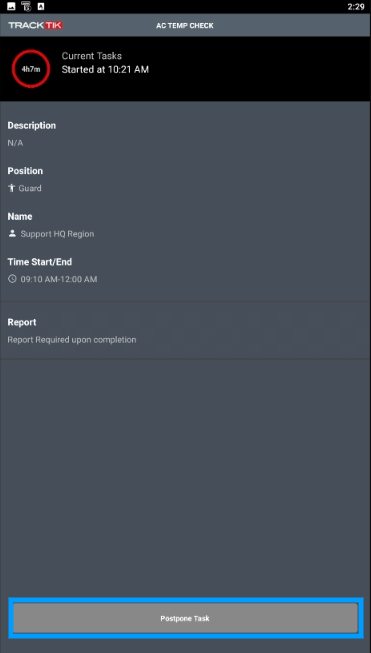 Once you've completed a task, you'll see it updated in your list.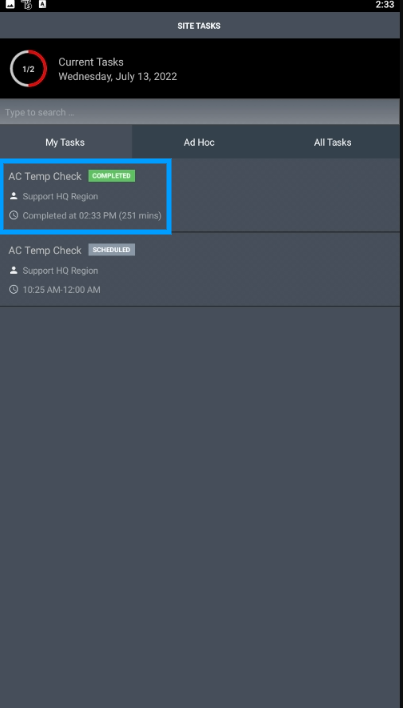 ---
See also