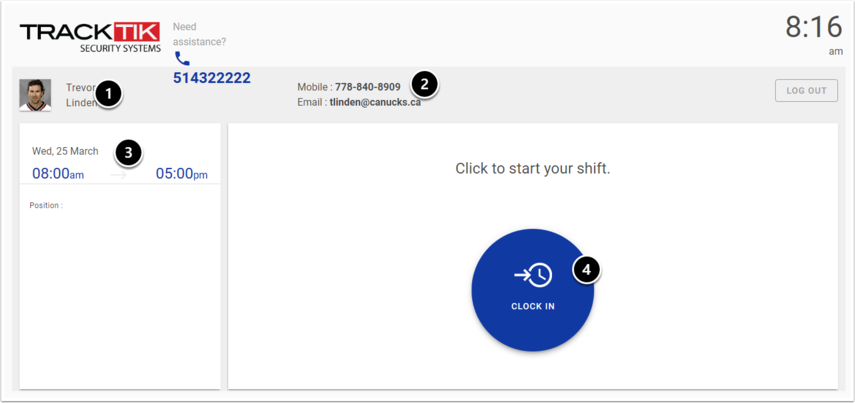 As an employee, after logging into the Kiosk, you will see the following:
Your full name with a profile picture
Your email and phone number
Date and Time of scheduled shift
Clock-in/Clock-out button
Note: Kiosk will only allow you to clock in for a shift scheduled at the site where the kiosk app is active. If you are not at the right location, it will display a message asking the users to contact their supervisor for help.
When you clock out of a shift, you will be asked to agree or disagree with all punches during the shift.