This screen displays a list of patrol groups for all sites. Please see this article to learn more about patrol groups and how to set them up.


Account: The site with which the patrol group is associated.
Group Name: The name of the patrol group.
Charge Type: Description of how services are billed for this patrol group.
Rate: The rate charged for this patrol group.
Holiday: The amount billed per patrol on designated holidays.
Weekly: The number of patrols in the group that occur weekly.
Warnings: Any warnings associated with patrols in this group.
Range: The beginning and end dates of the patrol group.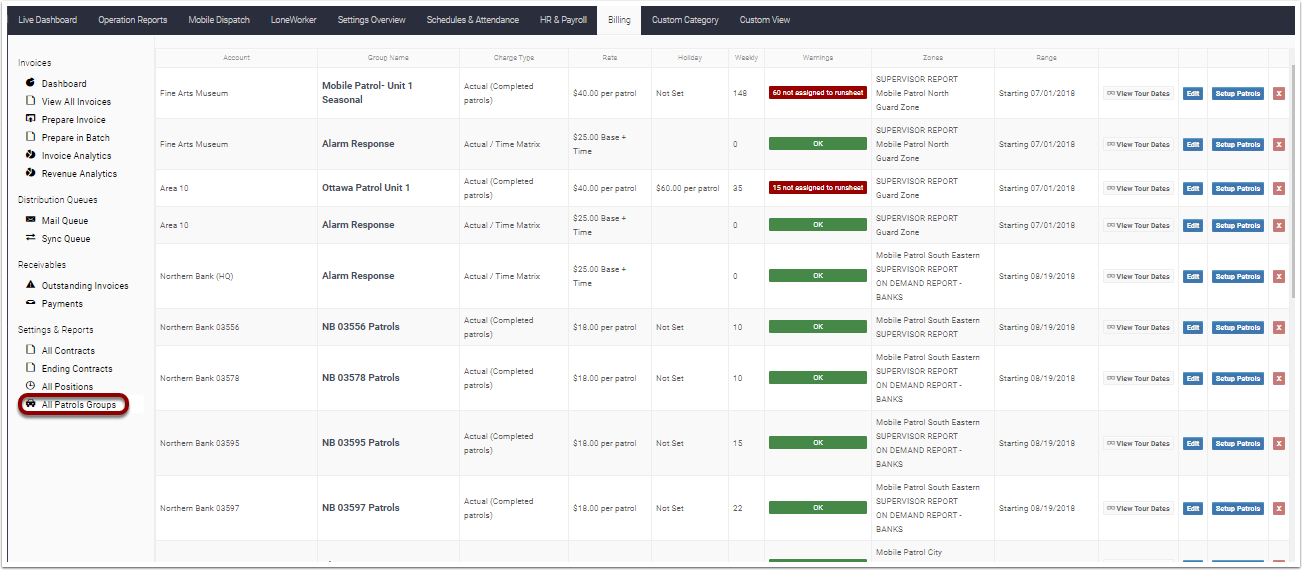 View Tour Dates Button: Opens a screen that provides billing information about patrols that fall between specific dates.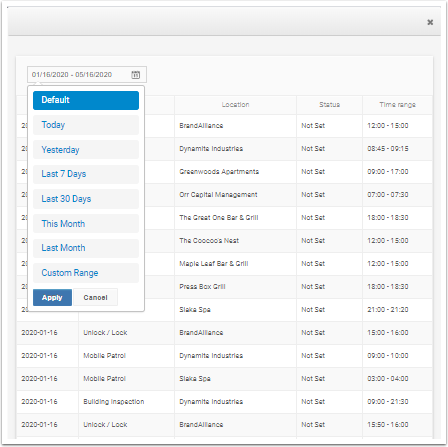 Edit: Edit the patrol group.
Set Up Patrols: Click this button to set up patrol hits at specific sites.
Red X Button: Delete the patrol group.