Talk to your TrackTik representative about adding regions if you operate in many places over one or multiple geographic areas. If this does not apply to your operation, your portal will have a single region.
Each region contains a unique set of configurations, such as the time zone and other settings that apply to different TrackTik BackOffice modules. Each region can also include its own sub-regions, sites, zones, departments, and employees.
Talk to your TrackTik representative to see if regions are suitable for your operation. For more information about regions, please see the TrackTik BackOffice Suite manual.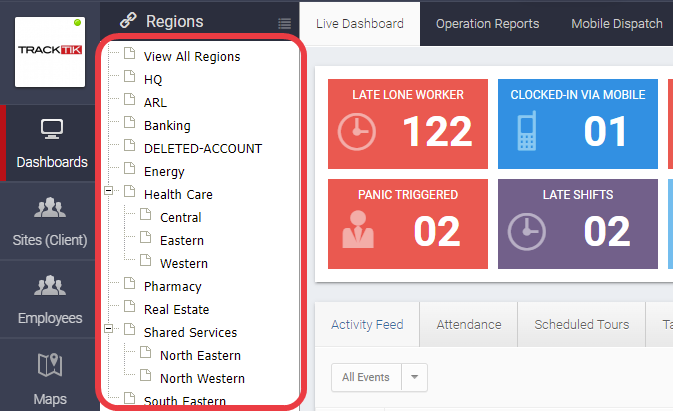 Based on your permissions, when viewing All Regions, you will be limited to viewing only the regions to which you are assigned.
Check out this article in our BackOffice User Manual to learn more about region-specific settings.
Please refer to
this article
to find out more about the region message board.