Analytics and reporting are vital features in managing a successful enterprise. We provide comprehensive reporting tools to manage this critical component of your business, allowing you to provide clients with the required information in a professional format.
You can create the report forms from the Report Templates menu under Settings. Guards fill out the reports on their mobile devices or in the browser if they use an Onsite License. Each report template can be specific to a site or zone, on-demand (not available by default), or available to all sites.
The simplicity of TrackTik reports and the ease of filling them out eliminates the need for a single document that multiple guards fill out throughout the day.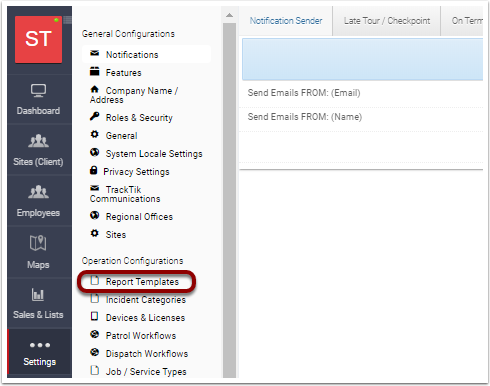 This section contains the following topics: