Incident Analytics is also available at the site and zone level in the Operations Reports tab in the site or zone.
Incident analytics is a powerful feature that provides meaningful data about incidents reported by guards. Each incident report automatically populates data into the charts shown below. TrackTik recommends adding incident categories to reports whenever possible.
View and manipulate incident analytics to drill down into incident occurrences and trends.

Begin by accessing the section of the site profile for incident analytics. Or, access the feature directly from the Live Dashboard.
From the Live Dashboard, click on the Operations Reports tab.
Click Incident Analytics.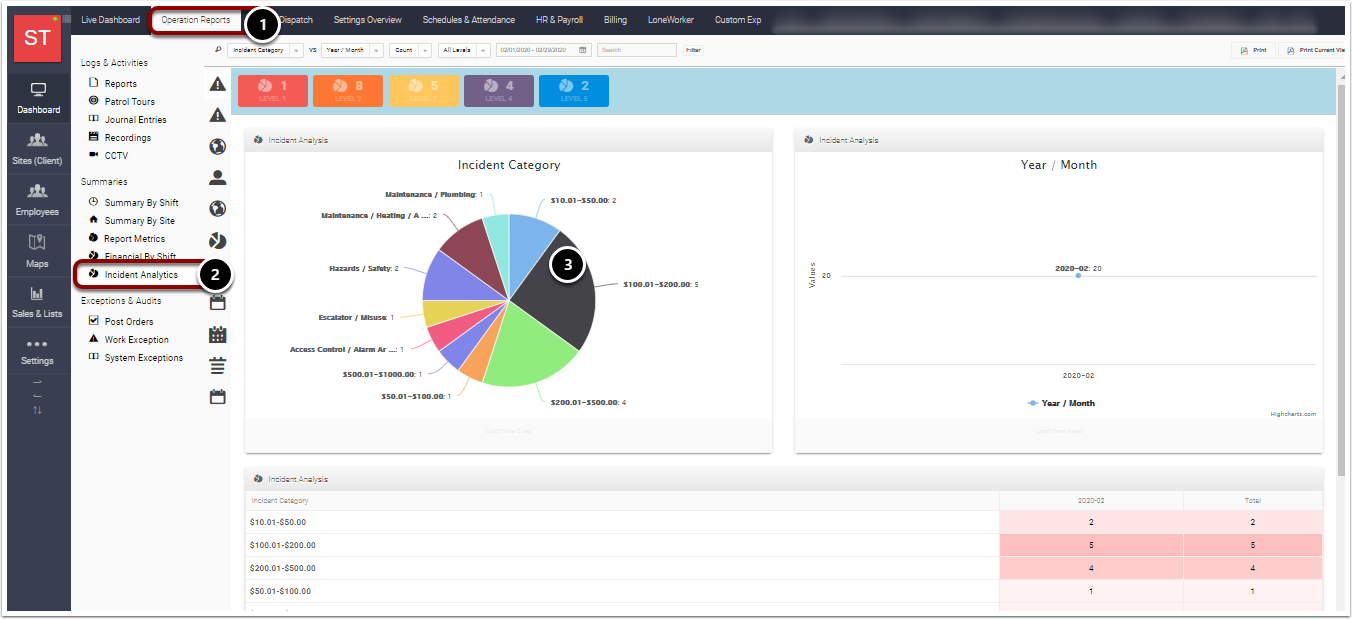 Click on a slice to see a list of reports filed with that incident category.

You can also print the results in a Client Incident Analysis report by clicking on the Print button on the upper right-hand side of the screen.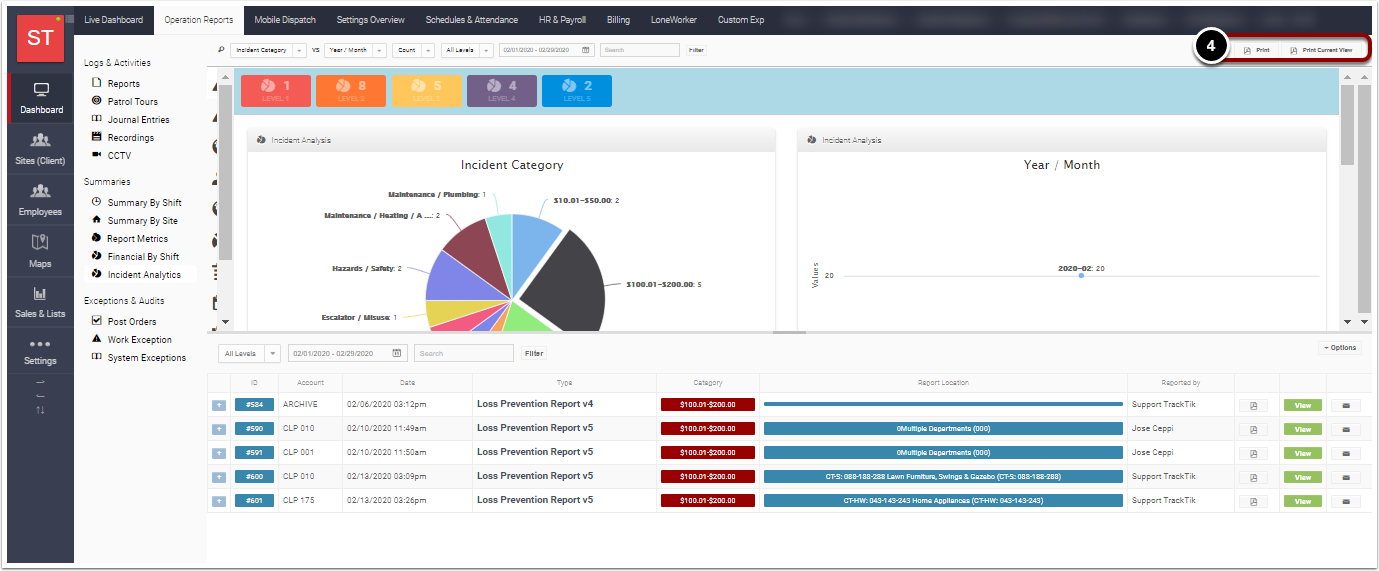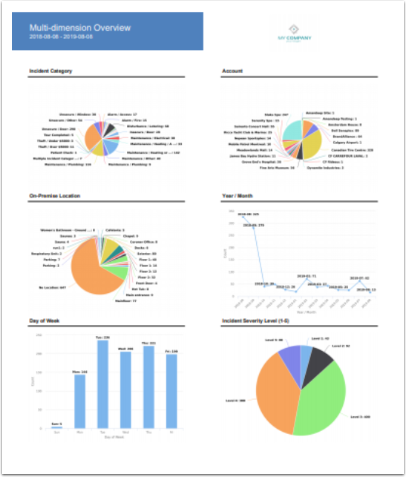 If you want to get the analytics for other categories (account, location, user, date range, incident severity level, etc.), or filter, you can select from the icons.
You can also use the drop-down list.

Incident Analytics By Site Location and Section
To view the details of the site location and its sections in your Dashboard, choose the Operation Reports tab and then Incident Analytics OR
Go to Sites/Zones /Department → Choose a Site/Zone/Department → Operation Reports → Incident Analytics.
From the Incident Category drop-down menu, choose either:

On-Premise Site Location
On-Premise Site Sections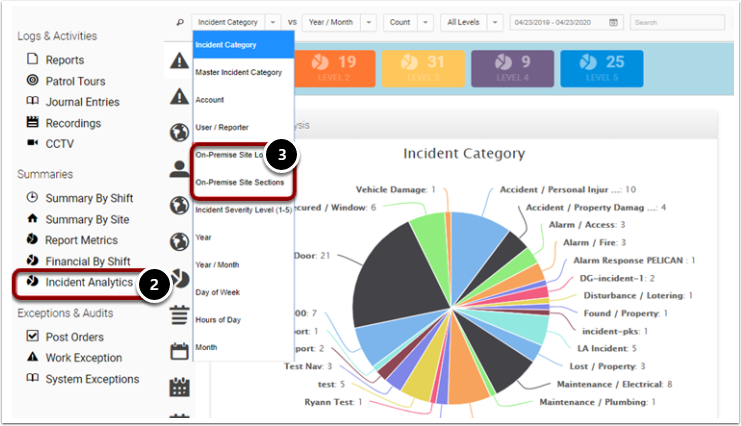 If you choose On-Premise Site Location, this displays/rolls up all site location & site section incidents into one pie chart.
When clicking on Building A in the Pie chart, it will display all the Incident reports related to Building A, the First floor & Second floor.
The column called Report Location displays the location of where the report was filed.

If you choose On-Premise Site Sections, this displays site location & site sections incidents in the same pie chart.