If you have created breaks with conditions, but have not yet assigned positions, you can do this from the portal.
Follow the steps below to do so.

Click Settings > Break Management. The Break Management screen is displayed.
Click on the 3 dots at the end of the row and a sub-menu appears.
Choose View Positions. This screen will appear.

To add positions to a break rule, click Add Positions.
Enter your search criteria and click Search. The search supports a wildcard (*) if you don't know the full name of the position.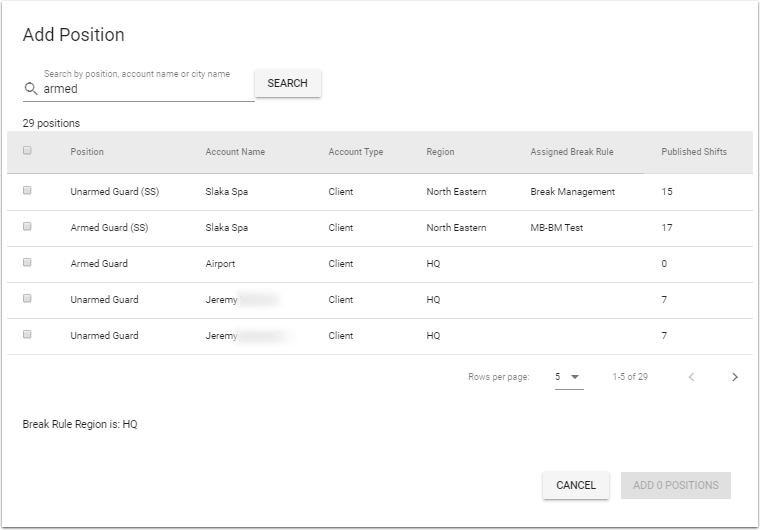 Once the results are displayed, select the value(s) you want and click Add Position(s). The screen will close. You will be returned to the Break Management screen.
Click Save to add the position.