Departments are a way to group administrative staff for organizational, payroll, and billing purposes. For example, if you have employees in TrackTik who belong to a payroll department, an HR department, or a scheduling department, you can organize these employees into departments in TrackTik.
Departments are also necessary for Bring Your Own Device (BYOD). Bring Your Own Device allows you to assign guards to a department and generate a single device license for that department. Each guard assigned to that department uses the device license and can clock into their shifts at the sites or zones to which they are assigned.
To access a list of departments, hover over the Employees tile and select the Department option: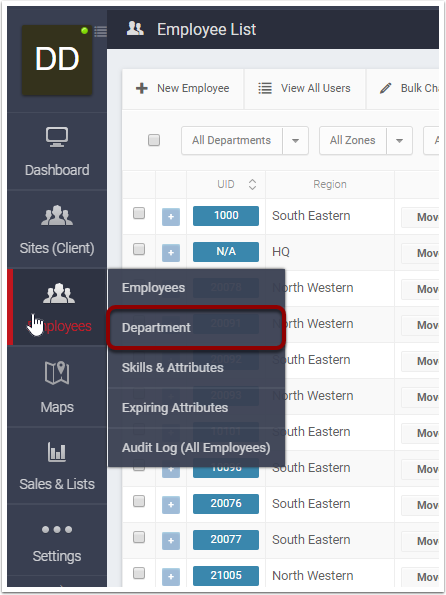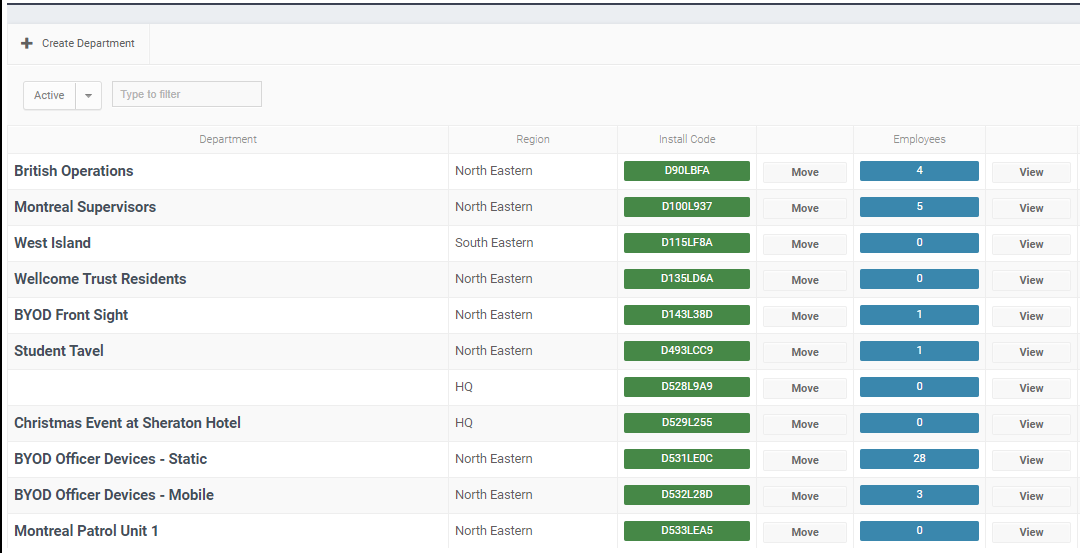 Department: The name of the department.
Region: The name of the region in which the department is found.
Install Code: The device license that users working in this department will use with BYOD.
Move: Click the Move button to move the department to another region.
Employees: The number of employees assigned to the department.
View: Click this button to view inside the department. You can view employees, positions, set notifications, view reports, and more.