Once you creat an employee, you have several options available to modify and manage the employee.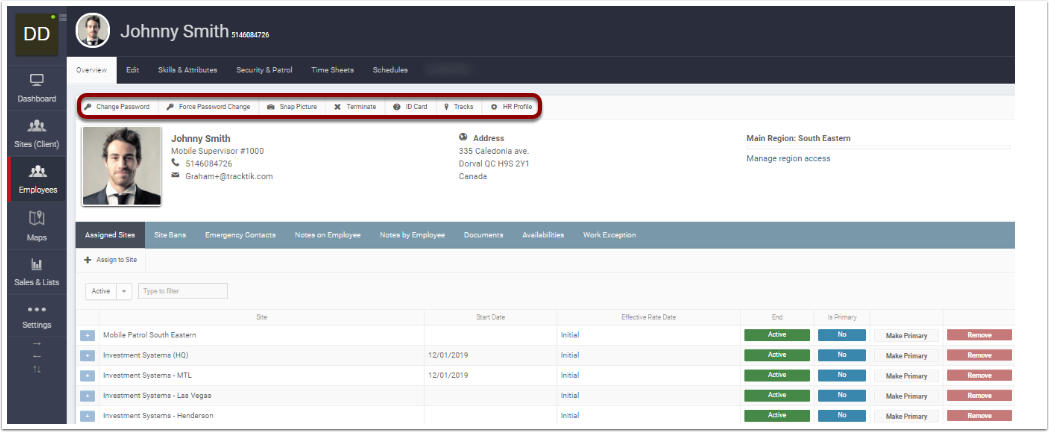 Change Password: Update the employee's password for the portal and/or mobile application.

Force Password Change: Require the user to change their password the next time they log in.

Snap Picture: Take a picture with the computer's camera, then incorporate the picture in a badge.
Terminate: Terminate the employee effective immediately or as of a certain date.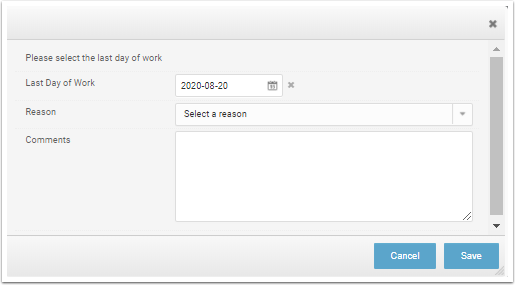 ID Card: Create and print an ID card for the employee.
Tracks: View the employee's GPS tracks.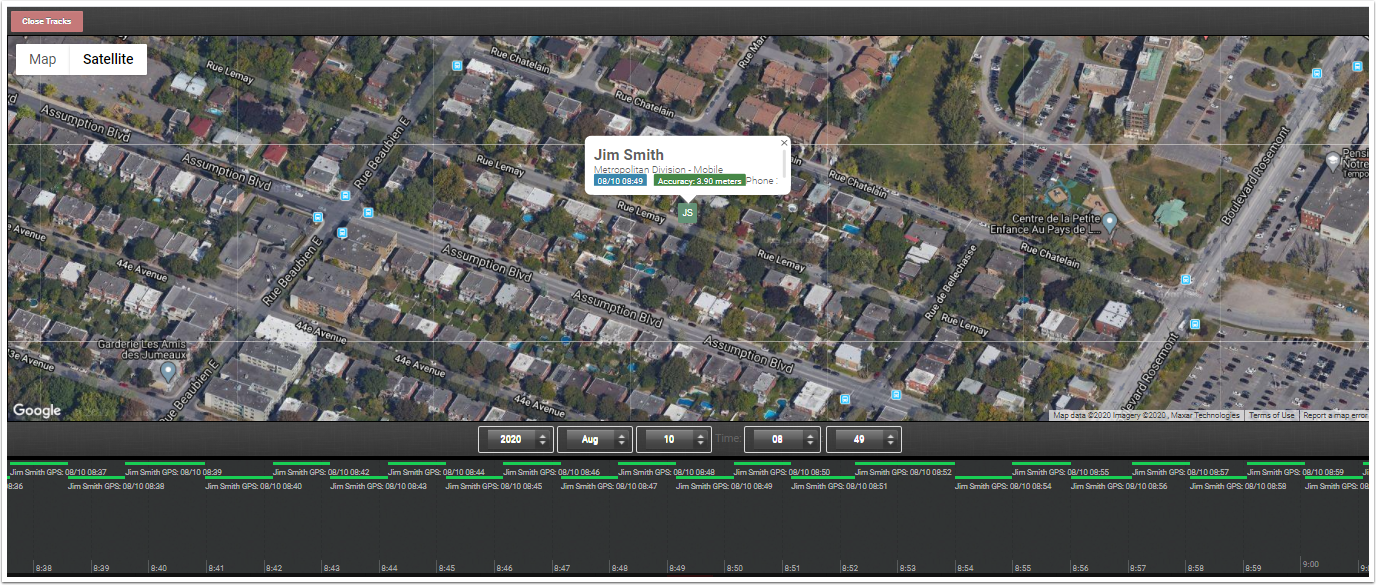 HR Profile: Some features in this button work with TrackTik's Scheduling module. Others include viewing and managing skills and attributes and assigned sites and departments.
Managing Employee Region Access:
If you operate in a multi-region environment, an employee's main region will be the region where the employee works most of the time. You can grant or restrict access to additional regions by following the steps below.
Click on manage region access.
Check the regions to which you would like to grant the employee access. For the regions to which the employee should have no access, keep the box unchecked.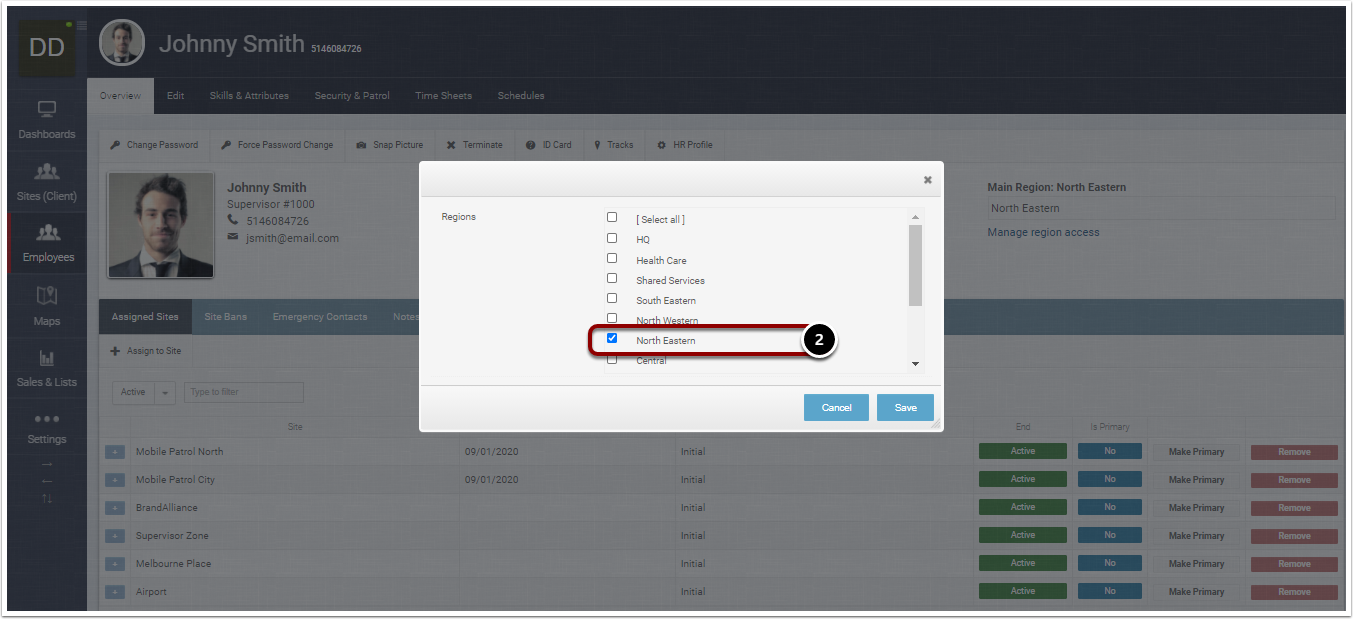 Follow the steps below to move an employee from one main region to another.
Select the Employees tile.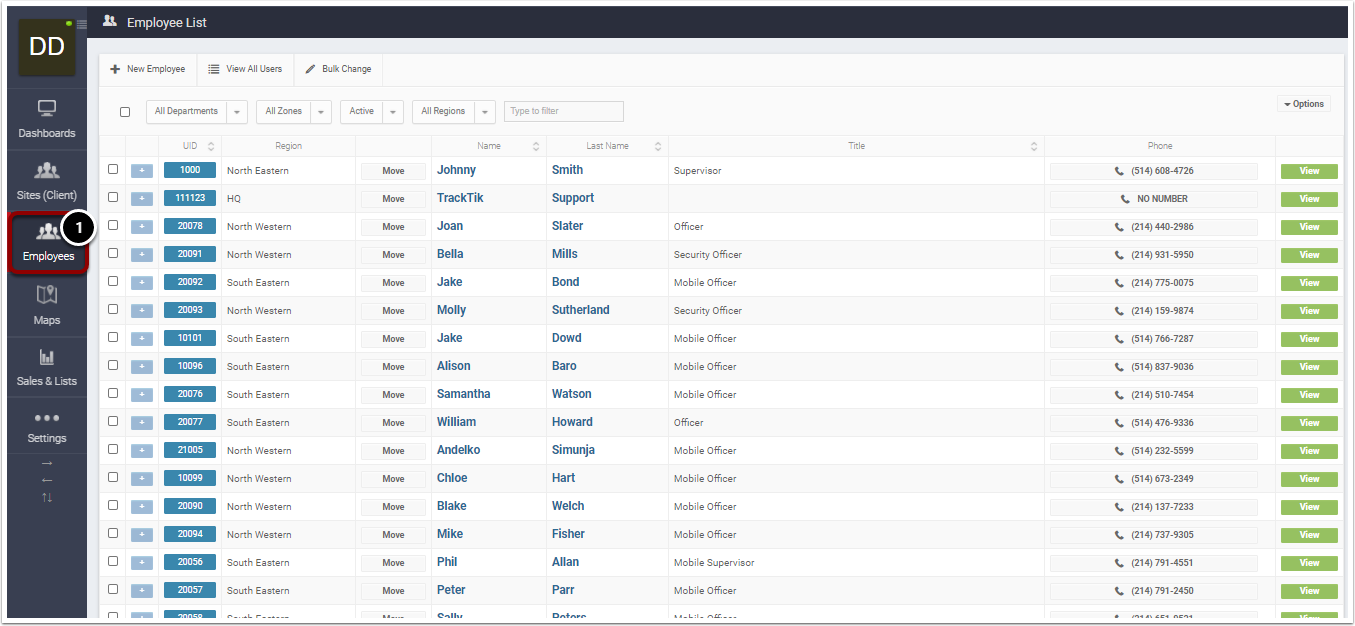 Check the employees whose main region you would like to change.
Select the Bulk Change button.
Choose the Move option.
Click Save.

Begin typing the region to which you would like to move the employees.
Click Save.

Hit Save to confirm the change.

You will receive a confirmation message that the operation was successful.
Click Save to complete the operation.

You can also move individual employees by following the steps below.
Click the Move button beside the employee.
Select the region to which to move the employee.
Click the Save button.