You can ban a user from a site to prevent that user from working at or logging into that site.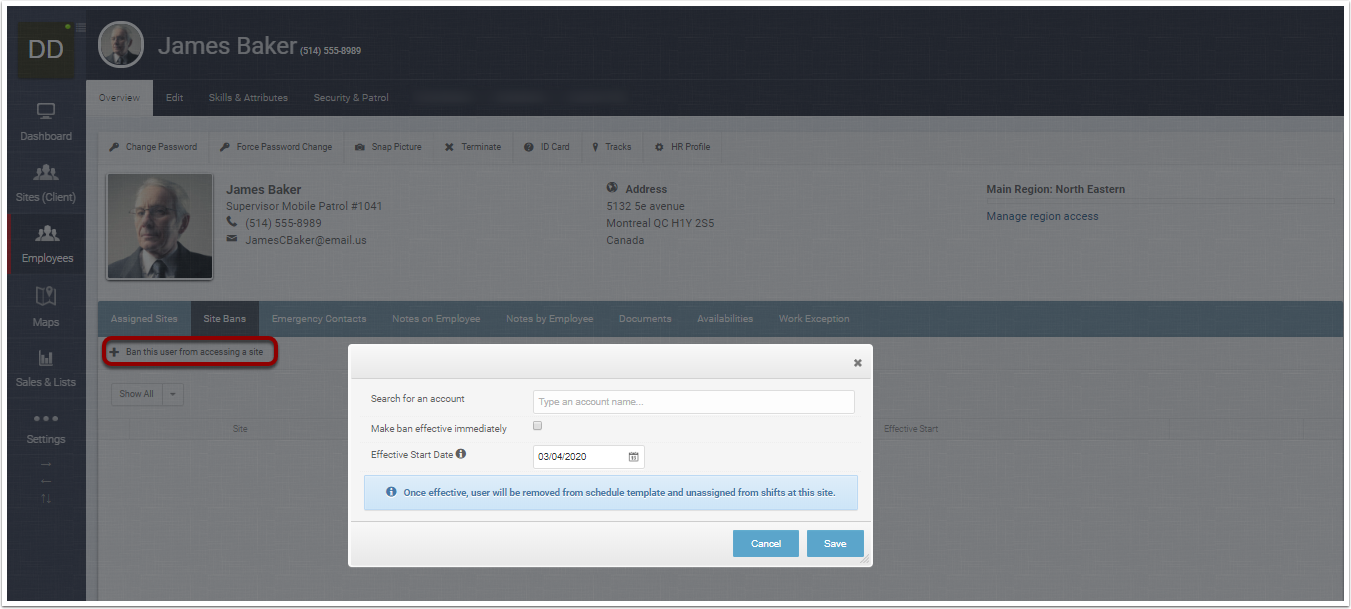 Under Site Bans, select Ban This User From Accessing A Site.
Search for an account: Begin typing the name of the site from which the user will be banned.
Make ban effective immediately: Check this box to make the ban effective immediately.
Effective Start Date: Select a date on which the user will be banned.
Select Save to save the ban.
Note: Banning a user from a site removes the user from the schedule template and any scheduled shifts at the site.
Employees need to be banned at individual sites. Bans do not cascade down from multi-sites to client sites.