Learn how to pick up available Open Shifts in the TrackTik SHIFT App as a security officer.
Before you start
Here are some things you must do before you start:
If you're an admin, check out the User Guide for SHIFT to get familiar with the requirements and needed permissions of the app for the Open Shift feature to work.
Overview
As a security officer, picking up Open Shifts is a great way to get extra hours. As an admin, you can fill up your schedule by offering your security officers shifts that need to be filled. Your security officers are also notified about any changes to their schedule, so they always know what's going on with their shifts.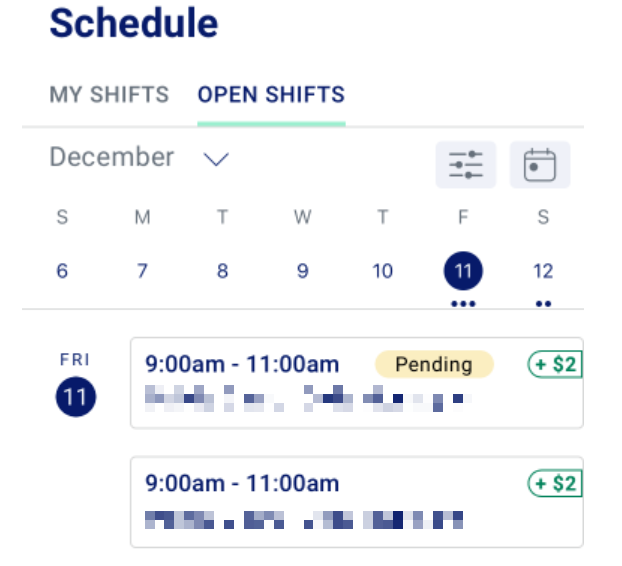 Picking up Open Shifts in the TrackTik SHIFT App
To pick up an Open Shift in the TrackTik SHIFT App:
Log into the app.
Select OPEN SHIFTS.


Choose a shift from the list.


Select the shift to see more details about it.

Depending on the permission settings, select Request Shift or Take Shift.


Request Shift
The shift is pending until an admin approves it in the Admin Portal. To learn more about approving or declining Open Shift requests, check out Approve or decline Open Shift requests in the Admin Portal.

Take Shift
The shift is automatically added to the schedule without needing admin approval.

Once the shift is approved or taken, you can visit MY SHIFTS to see it in your schedule.
---
See also