Force Change Password Enhancement In Staff Portal
We have added a new permission to allow one user to force change another user's password using the On-Site license feature.
Sign in with an admin user > go to Settings → Roles & Security → Staff Portal Roles → Employee
→ Allow user to force another user to change password

Using a staff user that has the Allow user to force another user to change password permission.
Sign in to a staff portal → Click on "On Site" → Site Access → Clock Into a Site → Click on Site Employees.
A new button will display called "Force Password Change." By clicking on Force Password Change and confirming your action, you will force that user to change their current password to a new one.

Assign Employees To Sub-sites In Bulk
Using an admin user > go to Site list → Select at least on Multi-site → Click Bulk Change →Assign Multi-Site's employees to their sub-sites.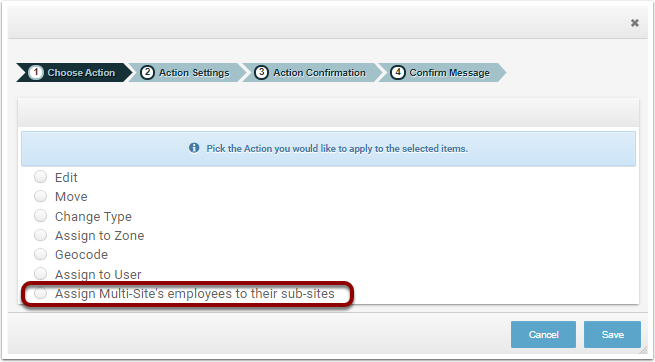 This will allow the admin user to assign all of the employees currently assigned to the Multi-site to each sub-site.