This section contains a list of recently added features to help make your security operations even smoother.
May 2020
Reason For Employee Termination
TrackTik has added the ability to select reasons when terminating an employee.
Go to Employees → Choose an employee → Terminate.
We've added a new field called "Reason" so you can indicate the reason behind the employee termination.
We've predefined a few termination reasons as shown below:

Extended Leave
Other
Poor Performance
Resigned
Terminated for Cause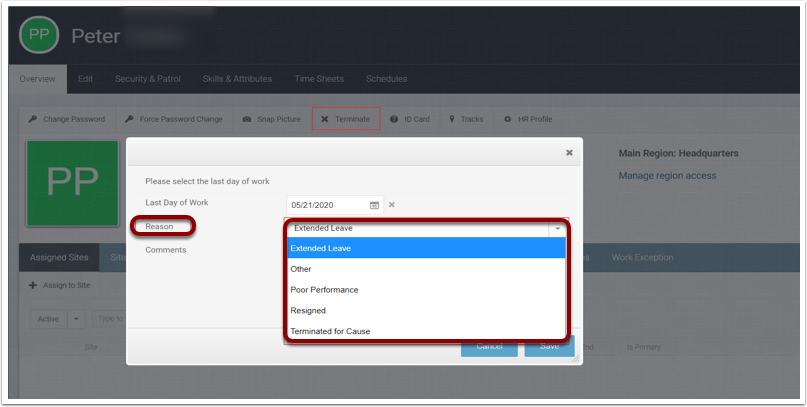 Choose a termination reason using the bulk change feature

Recording Site History When Moving A Zone To A New Region
To move a zone to a new region, hover over the Sites (Client) tile and select Site Zones (Groups).
You will see a list of zones.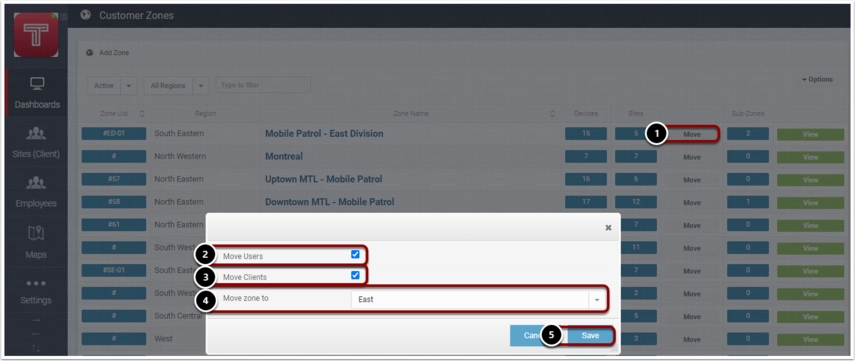 Click the Move button beside the zone you would like to move.
Select the Move Users option if you would like to move the employees assigned to the zone.
Click the Move clients option to move the sites assigned to the zone.
Select the destination region.
Click the Save button to finalize the move.
When moving a Zone with sites in that zone to a new region, the History tab of the site now does keep a record of the move.
Go to Sites > Choose a site > Click on the History tab. It now display the moving action as shown below.