One-time shifts must be created in the schedule view. This gives you the ability to create a shift that will not populate to the schedule week-over-week.
Follow the steps below to create one-time shifts in the schedule.
Hover over the bottom of the post/position and day in the schedule grid.
Note: A light blue "+" button will appear, click on this button.
Enter the information for the ad-hoc shift.
Click on the Create button.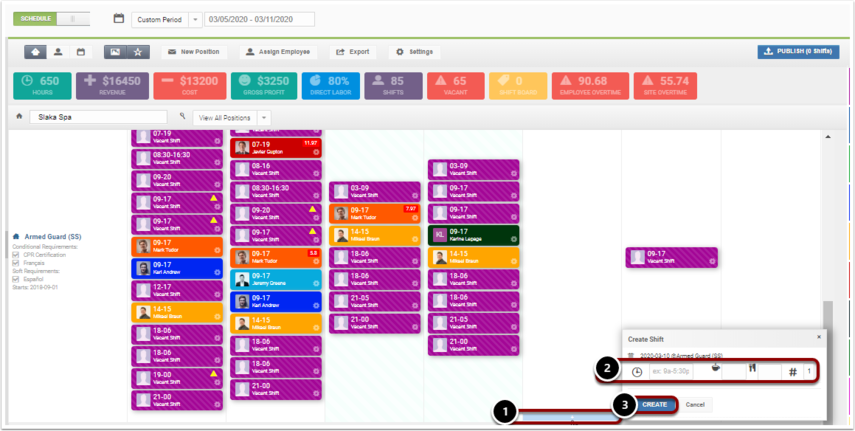 In the example above, the shift for the Security Officer post/position on Thursday the 9th will only appear on that date. It will not be copied forward to the following Thursdays as it would in the Template view.