If you would like to call the guard to offer the shift, you can use the Log Call button. This will add the offer to the Proposal Queue.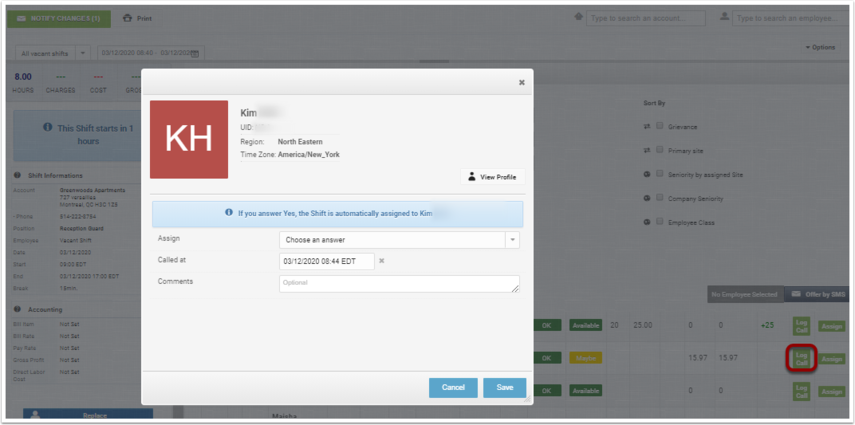 Assign: Select Yes or No depending on whether the guard accepts the shift.
Call Number: Select the phone number you called to offer the shift.
Called At: Select the Date and Time at which you made the call.
Comments: Enter optional comments about the shift proposal.