If you set up availabilities for employees, shift tiles will show flags indicating whether the employee is available, may be available, or is not available. This will prevent schedulers from accidentally assigning employees who are not available to work.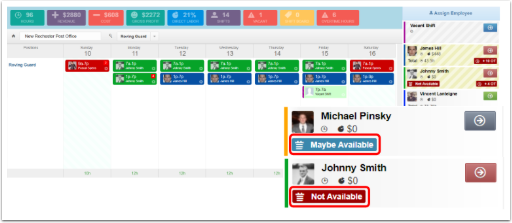 Note: Availability flags will show in the Schedule view only.
You can set employee availability in the employee file in the Availabilities tab.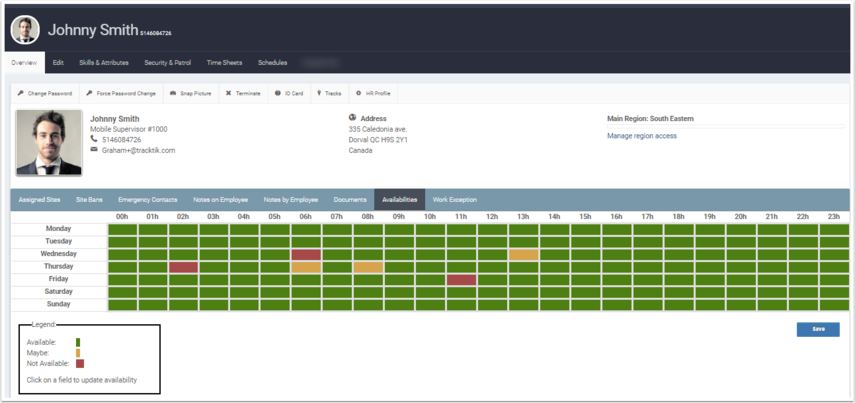 Green: Available
Yellow: May be available
Red: Not available.
Just so you know, guards and clients do not use this feature, as administrators update availability manually. It is best practice to have the guard complete a report template outlining their availability. The administrator can then enter the availability according.