Follow the steps below after clicking the Prepare button.
Ensure you are in Template mode.
Choose your Template Start Date.
Click Save. 
Build your Template.
The template will continue to be applied until the end of the service contract for the site.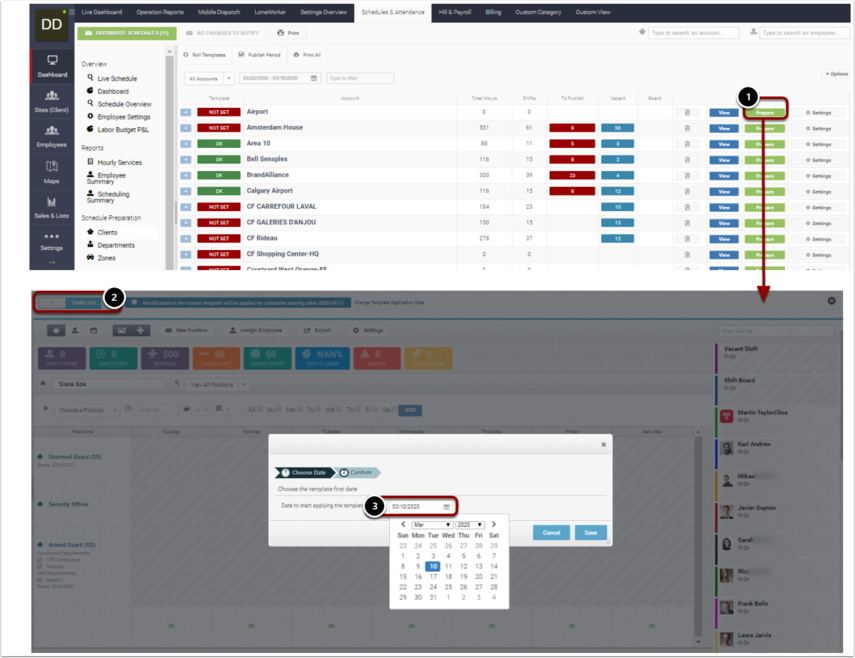 If a Template already exists at the Site (Client), Zone, or Department, it will automatically load the schedule for the current cycle. Ensure you click the switch button in the upper left-hand corner to TEMPLATE.
To change the size of the tile view, adjust the Shift Tile Scale slider.




Once a template has been created, it will automatically populate recurring shifts to the Site, Zone, or Department's active schedule.