Report metrics let you build custom reports by combining fields from existing report templates. Report metrics make your analytics more powerful and more meaningful.
Select the Operations Reports tab.
Click the Reports Metrics link. A list of existing Report Metrics will appear.

To create new Report Metrics, click the Create New button.

Select the fields to create the new metric.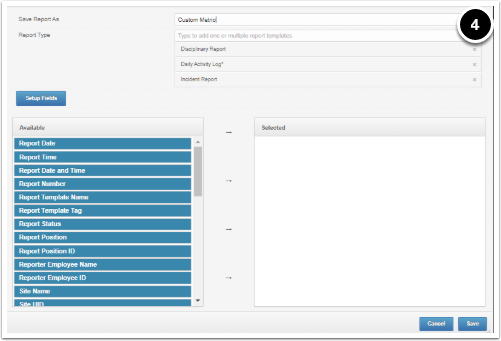 Save Report As: Name the new report metric
Report Type: Begin typing the name of an existing report template. Those fields will appear on the bottom left.
Available: Select the fields you would like to populate in your report metric.
Selected: The fields that will appear in the metric.
Slide the fields from left to right to select them.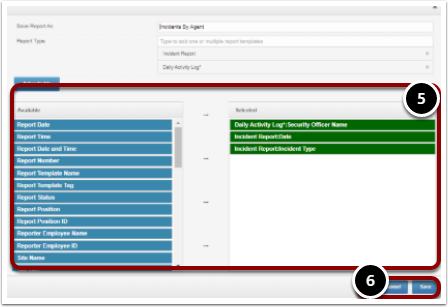 Click Save to save the new report metric.
Once the new metric appears in the list, you can run, delete or edit it.
When you run the metric, you can select the format and the date range for the data.

Enter the criteria and click Save.
A message will appear when your report is ready for download.
Click the download button to download the report in the selected format.